Kamaaina Specials on the Royal Coconut Coast
Published on: June 19, 2020 – 11:18 am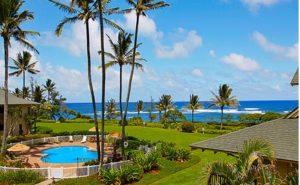 As businesses and kamaaina-travel open up for Kauai, East Side resort properties, retail stores and activities are offering special rates and deals.  Kamaaina need to show their Hawaii driver's licenses and will be subject to temperature screening and filling in state-required forms at the airport. All businesses on Kauai are operating within COVID-19 guidelines requiring social distancing. Many require masks indoors. Check out these great offers (subject to change):
Aston Islander on the Beach: Open. Kama'aina rates starting at 20% off.
Hilton Garden Inn:  Open, rates starting at $146.
Kaha Lani: Open. Kama'ainaa rates starting at $127.
Kaua'i Coast Resort at the Beachboy: Taking reservations starting August 3rd,, Kama'aina rates starting at $119.
Kaua'i Kailani: Open. Kama'aina rates starting at $127.
Kaua'i Shores:  Open August 1st. Rates starting at $119.
Plantation Hale Suites:  Open. Rates starting at $121.
Sheraton Kaua'i Coconut Beach Resort: Open. Rates starting at $154.
The ISO: Open. Kama'aina rates starting at $118.
Waipouli Outrigger: Open August 1st.
Pono Kai Resort: Open starting August 1st, Currently accepting timeshare reservations for Hawaii resident only. Rates provided via direct request.
Hotel Coral Reef: Open. Kama'aina rates starting at $99.
ACTIVITIES
Blue Dolphin Charters: Operating. Kamaaina rate is 25% off the morning Na Pali Raft and Snorkel cruise. Valid July 1 – 31.
Dolphin Touch Wellness Center: Open. Kama'aina rates available on reiki, massage and offering a free upgrade to Amethyst Biomat sessions with each booking. Click on Kamaaina.
Kauai Yoga On The Beach: Offering a kamaaina special for Sunday yoga classes on the Beach ⛱.  Only $10 for a class, normally $20.Registration is required by emailing  kauaiyogaonthebeach@gmail.com or text 808 635 6050.
Kayak Kauai: 15% off of paddling/hiking tours and rentals. Join us on the Wailua River Sacred Falls Hike, Hanalei Snorkel or Na Pali Coast sea kayak paddles. Use code when booking direct for discount: kamaaina15
RETAIL STORES
Goldsmith's Kauai: Open by appointment Monday through Friday from 10 a.m. to 2 p.m.. Offering custom made jewelry. Kamaaina rates starting at 10% off.
Orchid Alley: 10% off all orchids and Orchid Gift Baskets. (Discount does not apply to mainland or interisland shipping or deliveries) Valid through September 1st.
Vicky's Fabrics: Free Small Project Kit with purchase (while supplies last) and Free Shipping in State of Hawaii on all orders in shop or online. Valid through August 15th.
Also, planning to open when the 14-day mandatory quarantine for trans-pacific travelers is lifted are many other activities on the Royal Coconut Coast. Chief among them is Smith's Tropical Paradise which is working with the State and County on opening its luau for Monday, Wednesday and Friday and also working with the County on resuming boat tours. These activities will be operated within COVID-19 guidelines as well as its Wedding venue and services.