Block Party on Rice Street — November 17th
November 17th from 4 to 8 p.m.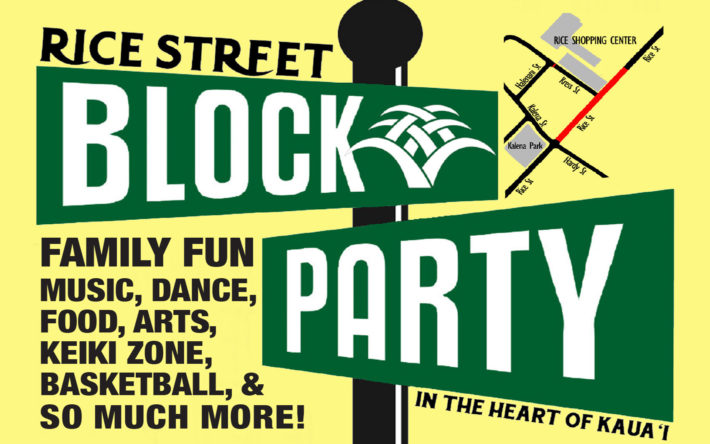 This is a local-style family-focused event to bring the whole community together, with lots to see and do at no charge:  artisans' booths, live entertainment, dancing, food trucks and culinary specials from local businesses. A mural art-in-progress contest starring celebrated artists from Kaua'i and Honolulu will bring to life the plywood barrier in front of the former Salvation Army building at Rice and Kress streets (you can vote on your favorite!). A Keiki Zone (children's zone) at the Rice Shopping Center will feature fun, games and the guest appearance of Paulo, the historic Grove Farm train engine.
The Rice Street festivities take place from 4:00 to 8:00, but the party is happening much of the day in nearby Kalena Park, including a "Conquer Kalena" 3-on-3 basketball tournament for boys and girls divisions (5th through 8th grades). There will be food and drink at the park too.