Kealia Beach B-rad Clean up with Surfrider Kauai
Saturday, February 23rd 9:30 a.m. to 12:30 p.m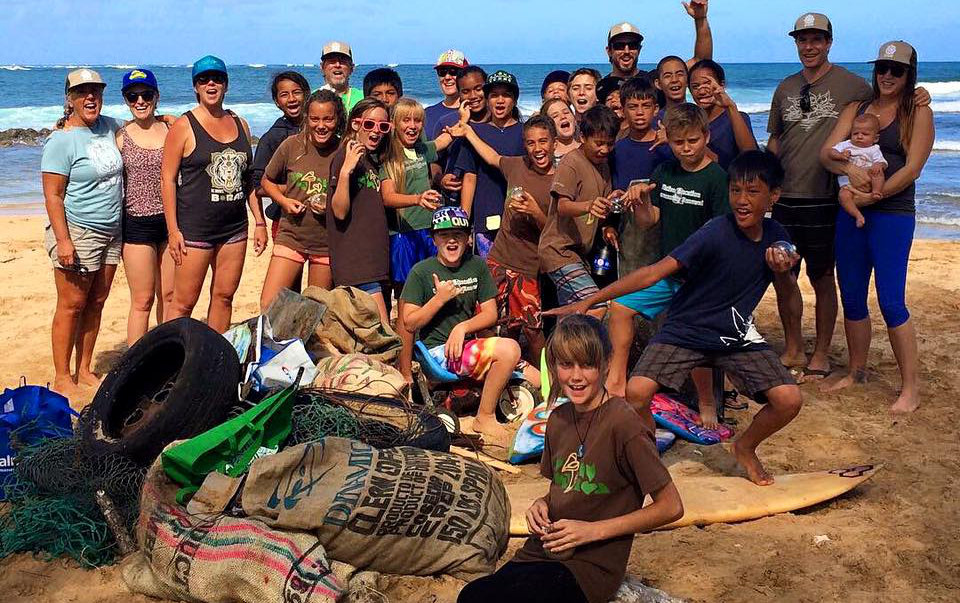 On Saturday, February 23rd, Kauai's Surfrider chapter is joining hands with the B-rad Foundation to host a morning of beach clean-up at Kealia Beach Park from 9:30 a.m. to 12:30 p.m.
All are welcome to join in, whether visitor or local. Kids are encouraged to participate too. Meet at the park's lifeguard stand at 9:30 a.m. Bring water, hat, gloves and sunscreen.
Created to honor the life and legacy of Bradley "B-Rad" Parker through projects that support community wellness, outdoor adventure, and environmental stewardship, this organization focuses on youth, leading them through programs based on environmental stewardship, health and adventure.