Live Theater — Edges, A Song Cycle
March 25th to April 14th, 7 p.m. Thur-Sat, 4 p.m. Sun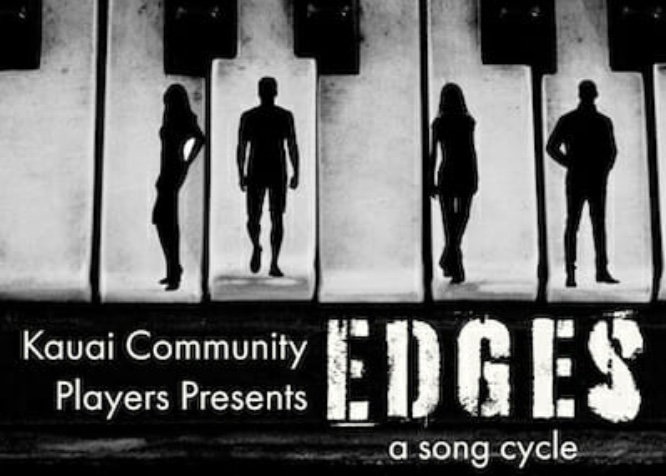 Edges, A Song Cycle, is a work of musical theatre by Benj Pasek and Justin Paul.  It tells the story of four young people in their coming-of-age journey of growth and self-discovery through song.  It received the 2006 Jonathan Larson Award.  Starring Erin Gaines, Juno Apalla, Billy Quebido and Neil Yukimura. Directed by Chris Alderete.  Musical direction by Nina Saraos. Appearing at the Puhi Theatrical Playhouse, in Lihue, this is a return to live performances for the public.
Performances are scheduled through April 4th on Thursdays, Fridays and Saturdays, at 7 p.m. and Sundays at 4 p.m.
Puhi Theatrical Warehouse is located at 4411 Kikowaena Street, Puhi, Hawaii. The playhouse across from Kauai Community College, 100 yards behind the Harley Davidson store. The theatre is in a warehouse. On play nights, watch for the lighted marquee.