Know Before You Go — Kauai COVID Travel Guidelines
Published on: June 14, 2022 – 5:00 am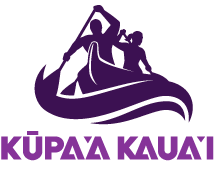 ---
Current requirements to travel to Kauai (and all of Hawaii):
Travel to Kauai (and all of Hawaii) no longer requires proof of vaccinations or COVID testing in the State of Hawaii. Also, the Safe Travels Program will no longer be necessary; and quarantines will no longer be mandated.
As of April 19th, masks on air carriers is optional. Same with Kauai's local bus system, the Kauai Bus.
Note: If you are feeling ill, free COVID testing is available at the Kauai War Memorial Convention Hall in Lihue Monday through Friday from 8:00 to 3:30 p.m.  Other testing sites are available too. Check out the details: https://www.kauai.gov/COVIDTest
Check Kauai County's informative page with the latest updates a  https://www.kauai.gov/COVID-19. 2

As of June 12th, International travelers no longer need proof of vaccine and negative results from a COVID test within 24 hours of departure, however, make sure vaccines are up to date and carry proof of vaccine.
Masks are recommended indoors, according to Hawaii State Epidemiolgist, Sarah Kimble (on May 12th) due to rising test positivity rates in Hawaii. Please be  prepared for business owners or event organizers who may require them and have a mask on hand at all times. Visitors must anticipate wearing masks covering nose and mouth depending upon the individual business or event. 

Rental cars are in short supply in Hawaii.  Consider booking a rental car before booking your air fare. Otherwise, check out our alternative shuttle and transportation options at Get Around Kauai, Kauai County's one-stop information source.
Lihue Airport Parking: Spaces can fill up. Here is information about the parking options and fees at Kauai's airport.