Upcoming Holiday Events on the Coconut Coast
Published on: December 28, 2022 – 12:16 pm
Great events are coming up on the Royal Coconut Coast December 30th through January 7th.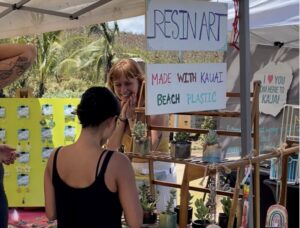 Kaua'i Made®  Products Fair: This is the official Kauai County Program to identify and promote products made on Kauai, by Kauai people and are authentic to Kauai. Enjoy live entertainment while checking out a delightful variety of products, including gifts, clothing, art, jewelry, beauty creations and packaged foods.  Kauai Products Fair will  be held at the Sheraton Kauai Coconut Beach Resort on December 3oth from 4 to 7:30 p.m. This event is open to the public and will have live entertainment and crafts. Please come and support local businesses.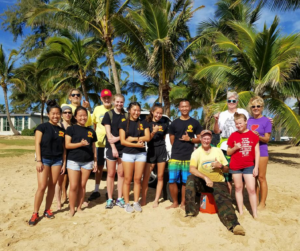 Lydgate Beach Park News Year's Beach Clean Up: Spend a morning (830 to 10 am) on December 31st helping to keep this pristine beach and pond cleaned up. Meet near the lifeguard stand. Orgaganized by Friends of Kamalani a non-profit organization, focusing on Lydgate Beach Park, Kamalani Playground and Kamalani Kai (a kid-friendly beach park to the west of Kaha Lani Resort). Check out the Friends of Kamalani Facebook page: https://www.facebook.com/FriendsOfKamalani/ or Contact Tommy Noyes at ThomasNoyes@hawaiiantel.net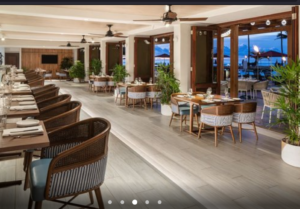 News Year's Eve Special Dinner at Moa Moa Sheraton Kauai Coconut Beach: Enjoy superb Pacific, Asian, Seafood, and Hawaiian dishes at this elegant-casual restaurant with wide open doors, listening to the outdoors around you. Served from 5 to 9 p.m. Three course menu plus dessert. Delight in exceptional wine pairings. Reservations recommended. 808-822-3824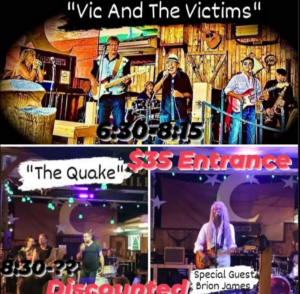 Paniolo Santa Maria Style Barbeque Special Performance and Discounted Appetizers for New Years Eve: Enjoy the sounds of Vic and the Victims Blues and Rock along with The Quake and special guest, Biron James. Diner menu available. BYOB. $35 cover charge. Seating is limited. For reservations call 808-883-8168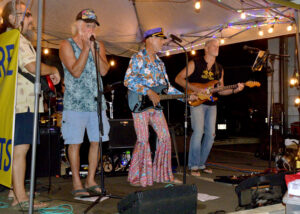 First Saturday Art Walk, January 7th in Old Kapaa Town: Every month on the Royal Coconut Coast, Kapaa's popular First Saturday Art Walk, is held from 5 to 7 p.m. Kapaa merchants and restaurants stay open late offering many specials. Crafters, poets, fine artists, jewelers, musicians and other added value vendors including food trucks and food vendors line up the street. Hear musical performances throughout the town. The event has grown in popularity drawing hundreds of residents and visitors. Parking available at Kapaa Beach Park or the Bryan J. Baptiste Sports Complex.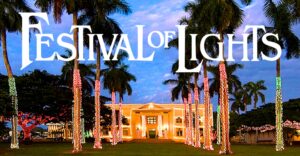 Festival of Lights: Capture this amazing light display in Lihue through New Years Eve. Thousands of lights decorate the County's Historic Building, palm trees, large shade trees and shrubs. This is considered one of the best Christmas light displays in the State of Hawaii. Located in Lihue on Rice Street. Don't miss it.