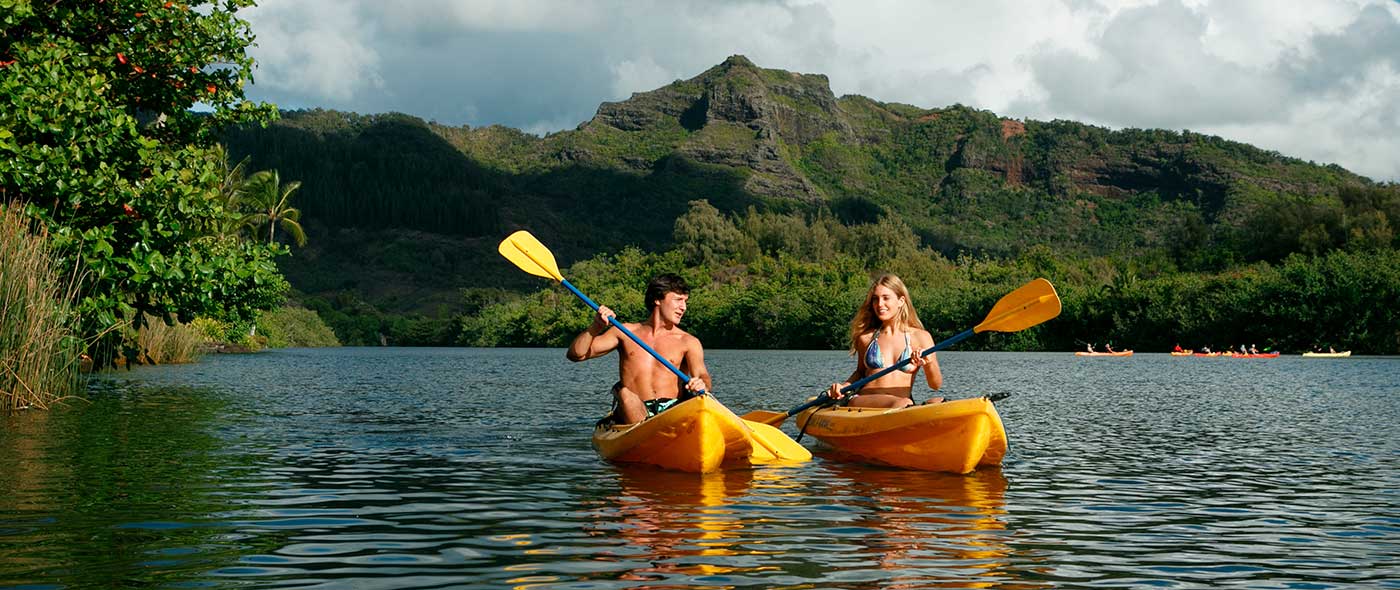 Kayaking the Wailua River ©Gelston Dwight
Kayak or SUP the Wailua River to a Hidden Waterfall!
The Wailua River is the largest navigable river in all of Hawaii. It is gorgeous and tranquil, rated a grade zero, so no rapids or strong currents. This makes it the perfect place for kayaking or stand-up paddle boarding. There are several options for guided tours where you will navigate approximately two miles up the river, park your kayak and take a moderate hike through the jungle to an extremely beautiful waterfall called "Secret Falls". If you are experienced and willing to brave the river without a guide, there are many options to rent a kayak by the hour or the day.
Stand-up paddling
Stand-up paddling is the newest craze sweeping the island, a fun way to get on a board for the first time. Stand-up paddle boards are bigger and wider than most surf boards, allowing almost anyone to be able to stand up with ease. You are given a paddle to navigate your way through the water and try to catch waves if you are brave enough. The Wailua River offers a great place to try stand-up paddling for the first time, with no waves or currents; you can get the feel for it before venturing into the ocean.
Before setting out to enjoy Kauai's beaches, please watch this Ocean Safety video.
Discover Fun Activities on The Royal Coconut Coast...
Browse Some of RCCA's Members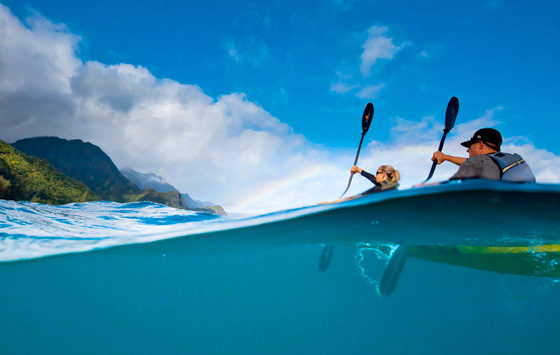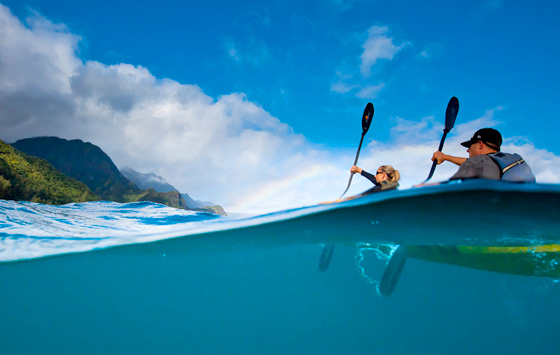 National Geographic Winner! Family friendly Hawaiian Swim Hole & Sacred Falls Tours from our Wailua River Marina on the water location. Paddle & Snorkel Hanalei River & Bay. Summer Na Pali by sea kayak. Island-wide Hiking Tours. SUP Rentals & Lessons. Camping Outfitter: Gear + Storage + Na Pali Parking & Trail Shuttle. Vacation Rentals.
3-5971 Kuhio Highway, Bldg #3, Kapaa, HI 96746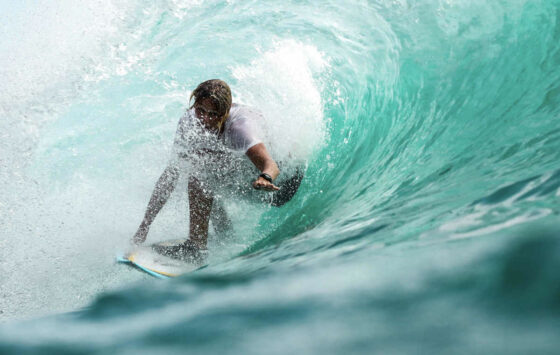 Surfboard Rental - Rent your board with us! We have soft tops, performance short boards, twins, and long boards. SUP Rental - Rent one of our stand-up paddle boards for multiple days on your trip. Rentals include soft top roof racks. SUP or Kayai Self Guided Tour of Wailuā River, ranging from laid back paddling around the river to paddling upriver to Secret Falls trail head, Fern Grotto, or the swimming hole.