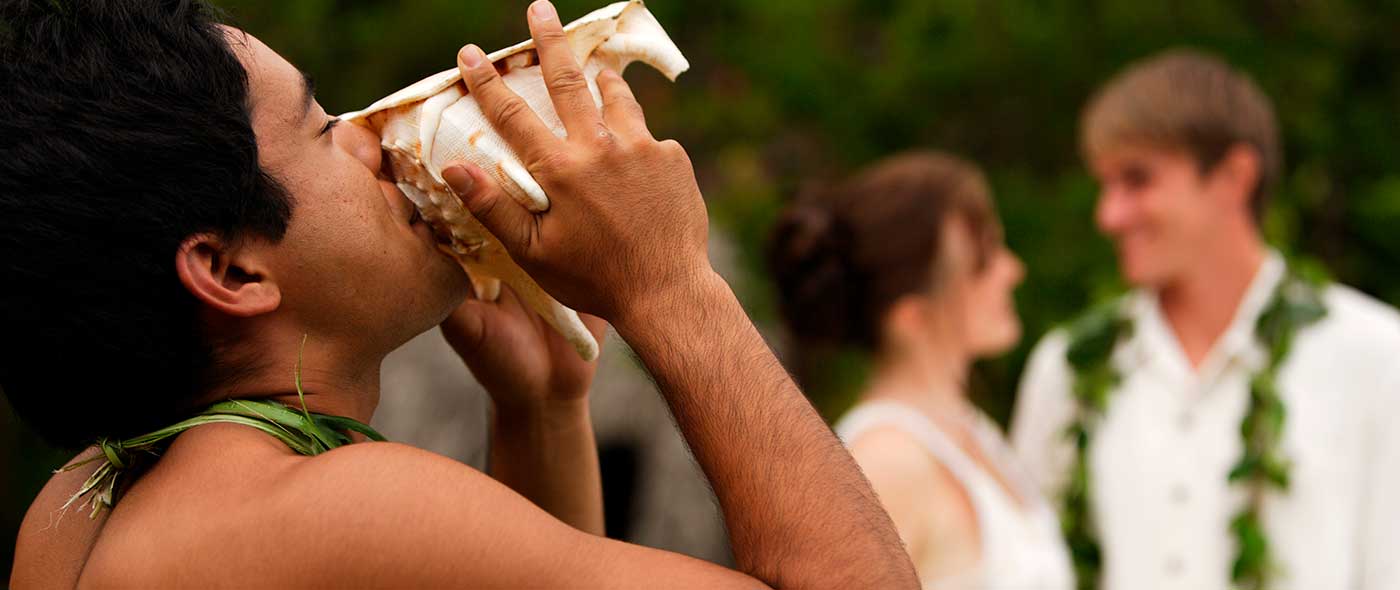 A Romantic Kauai Wedding ©Smith's Kauai
Weddings on the Royal Coconut Coast
Saying your vows on the Royal Coconut Coast can be traditional, unique, simple or grand. Couples from around the world find truly special settings to tie the knot or renew their vows on the Royal Coconut Coast. Whether on a beautiful beach, at a quaint church, in a lush tropical garden, or at a lush resort, your memories will remain extraordinary. Smith's Tropical Paradise and several of this region's resort hotels offer wedding planning services. There are individual wedding planners situated on the east side as well. You may also plan your own ceremony, using the florists, spas, beauty salons, photographers, bakers and caterers found on the Royal Coconut Coast. You will create and enjoy something unique for your very special day, filled with the scents, tropical climate, and island environment on Kauai, Hawaii's Garden Island.
For Hawaii marriage and civil union license information, contact the State of Hawaii Department of Health.
Current Kauai County COVID restrictions allow gatherings for up to 40 people inside and 100 people outside. But for events exceeding that, event planners must register the event with the county and verify the full-vaccination status or negative COVID test results taken within 24 hours of the event for all participants. Restaurants may book up to 50% capacity only.
Browse Some of RCCA's Members