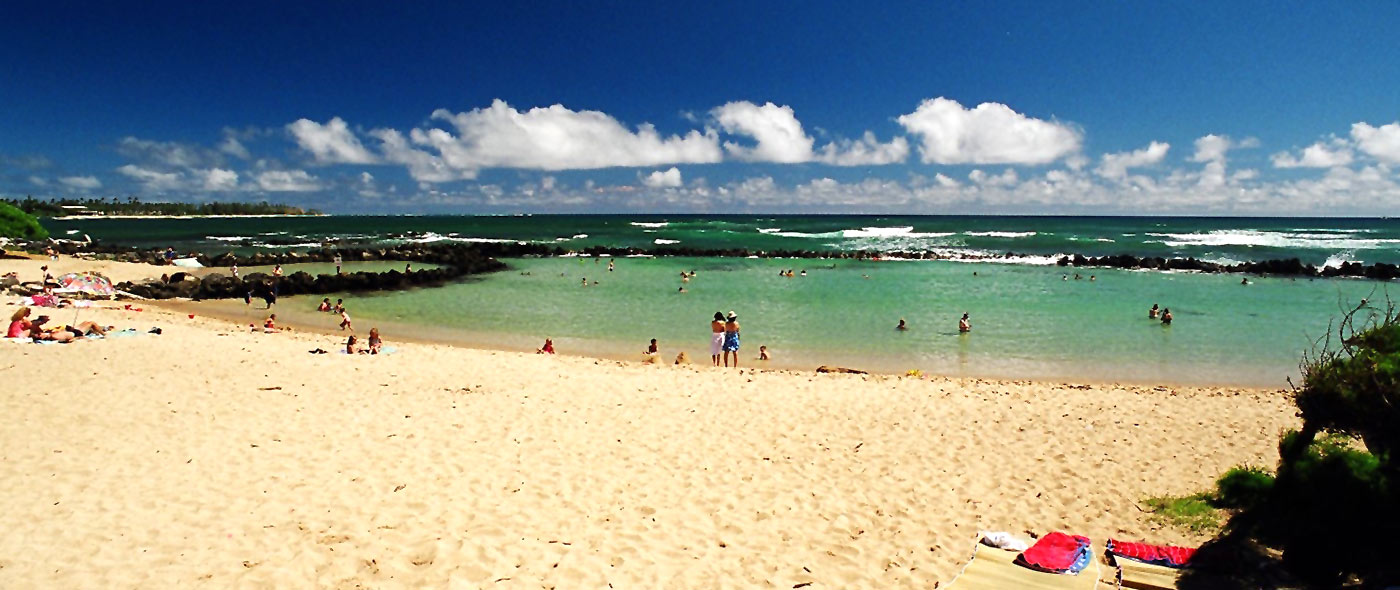 Lydgate Beach Park Kauai © Robert Rekward
Swimming and Snorkeling on the Coconut Coast
There are several white sand beaches along the Royal Coconut Coast. They are easily accessible and most offer amenities such as restrooms, showers, and picnic tables. Check ocean conditions prior to getting in the water; don't go out when large waves or strong currents are prevalent. Life-guarded beaches are the best choice, but if venturing to a beach without a lifeguard, be sure to check local ocean and surf conditions first. Always apply sunblock generously as the Hawaiian sun can cause you to burn quickly, even on a cloudy day.
Lydgate is an excellent family-friendly beach.
At Lydgate Beach Park, parents can relax and enjoy while kids can play safely in the ocean, because a lava-rock wall creates a calm pool. Fresh water and even fish filter in, so snorkeling is encouraged with no waves or currents. Several picnic tables are available and there is plenty of shade nearby. There are also restrooms and showers so you can stay the whole day. An extravagant wooden playground is nearby and soccer fields as well, so you can keep on playing even after the beach.
Kealia beach is over half a mile of white sand and offers a great chance for swimming or body surfing. It is a life-guarded beach with the north area perfect for swimming and wading, while a nearby reef sends great waves to the southern area of the beach for those wanting to body surf. In the summer months the waves are often perfect for surfing or body boarding. The land around the beach was once a large sugar plantation, over 2,000 acres at its peak. Today the land is being preserved and is one of the largest agricultural subdivisions on the island. The walking path currently ends at Kealia beach, so it is a great opportunity for a picnic on the beach. Pack a lunch, and walk or ride bikes to Kealia where sunshine and surf await you.
Before setting out to enjoy Kauai's beaches, please watch this Ocean Safety video.
Discover Fun Activities on The Royal Coconut Coast...
Browse Some of RCCA's Members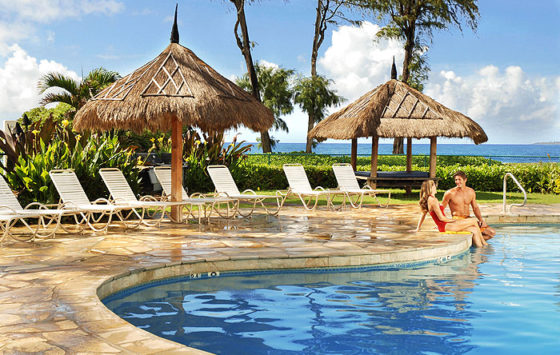 Let the sounds of the ocean rock you to sleep every night at this intimate, low-rise beachfront hotel. Located on Kauai's Coconut Coast, Aston Islander on the Beach is set amid six acres of beautifully landscaped gardens and swaying palm trees. Both contemporary and nostalgic, Aston Islander on the Beach features thatched huts, hand-carved furnishings and plantation-style décor.
440 Aleka Place, Kapaa, HI 96746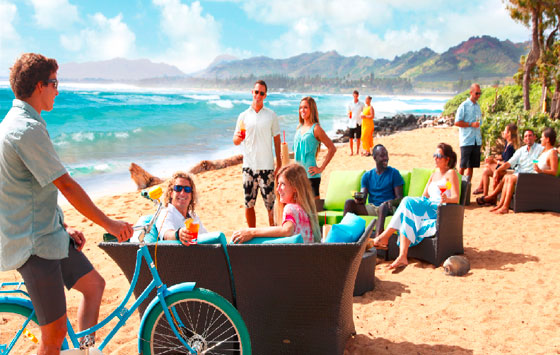 Enjoy our chef's fresh fish entrees, pizzas and the best fish tacos around. Combine live music daily with the best Mai Tai in Hawaii and you have the perfect Hawaii experience. Just like our Big Island location, both locals and visitors will love the fun hip vibe, incredible views and the best libations and food on Kauai.
420 Papaloa Rd., Kapaa, HI 96746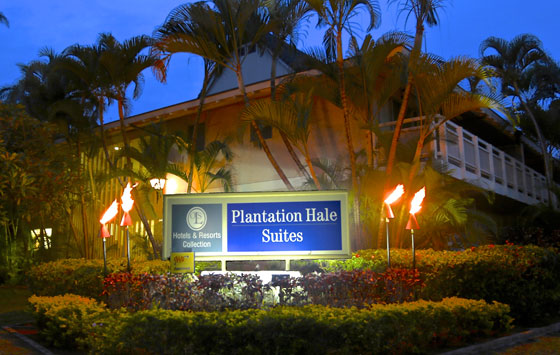 Plantation Hale Suites, located on the Royal Coconut Coast in the heart of Kauai, is a top choice among Kauai hotels. Enjoy spacious suite accommodations and the finest amenities complete with kitchens and private lanais. Explore island shopping, restaurants and activities that are conveniently located just steps from the hotel.
525 Aleka Loop,Kapaa, Kauai, Hawaii 96746