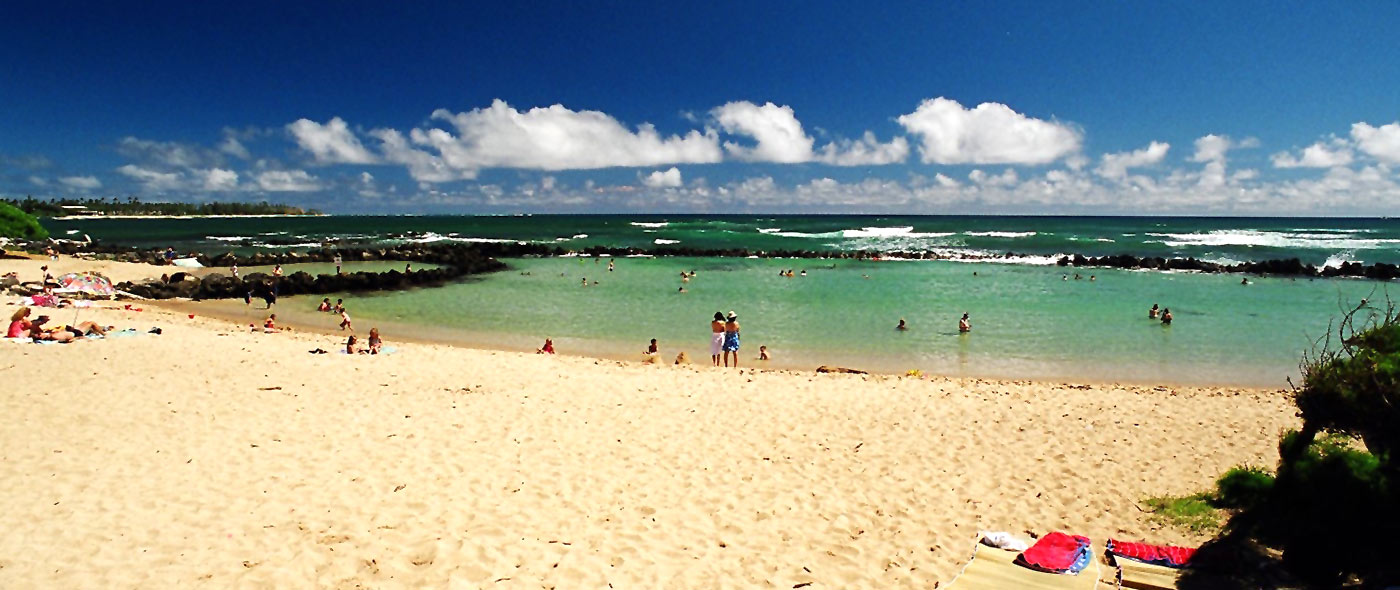 Lydgate Beach Park Kauai © Robert Rekward
Swimming and Snorkeling on the Coconut Coast
There are several white sand beaches along the Royal Coconut Coast. They are easily accessible and most offer amenities such as restrooms, showers, and picnic tables. Check ocean conditions prior to getting in the water; don't go out when large waves or strong currents are prevalent. Life-guarded beaches are the best choice, but if venturing to a beach without a lifeguard, be sure to check local ocean and surf conditions first. Always apply sunblock generously as the Hawaiian sun can cause you to burn quickly, even on a cloudy day.
Lydgate is an excellent family-friendly beach.
At Lydgate Beach Park, parents can relax and enjoy while kids can play safely in the ocean, because a lava-rock wall creates a calm pool. Fresh water and even fish filter in, so snorkeling is encouraged with no waves or currents. Several picnic tables are available and there is plenty of shade nearby. There are also restrooms and showers so you can stay the whole day. An extravagant wooden playground is nearby and soccer fields as well, so you can keep on playing even after the beach.
Kealia beach is over half a mile of white sand and offers a great chance for swimming or body surfing. It is a life-guarded beach with the north area perfect for swimming and wading, while a nearby reef sends great waves to the southern area of the beach for those wanting to body surf. In the summer months the waves are often perfect for surfing or body boarding. The land around the beach was once a large sugar plantation, over 2,000 acres at its peak. Today the land is being preserved and is one of the largest agricultural subdivisions on the island. The walking path currently ends at Kealia beach, so it is a great opportunity for a picnic on the beach. Pack a lunch, and walk or ride bikes to Kealia where sunshine and surf await you.
Before setting out to enjoy Kauai's beaches, please watch this Ocean Safety video.
Discover Fun Activities on The Royal Coconut Coast...
Browse Some of RCCA's Members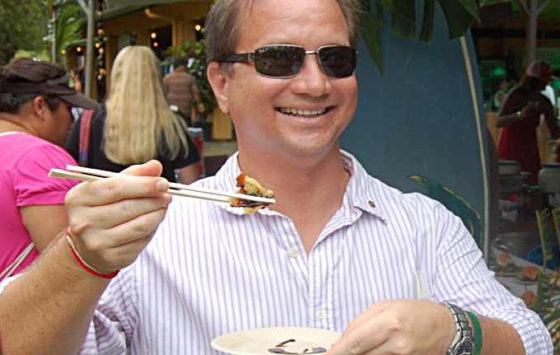 The Rotary Club of Kapaa has been serving the Royal Coconut Coast for 30 yrs. Local organizations such as Boys and Girls Club or Children and Family Services receive financial support through funds raised at Taste of Hawaii. Set for June 4th at Smith's Tropical Paradise, this is the 29th year Kapaa Rotary Club is producing this food and wine extravaganza, billed as the "Ultimate Sunday Brunch." It's an experience you'll never forget.
3-5971 Kuhio Hwy, Kapaa, HI 96746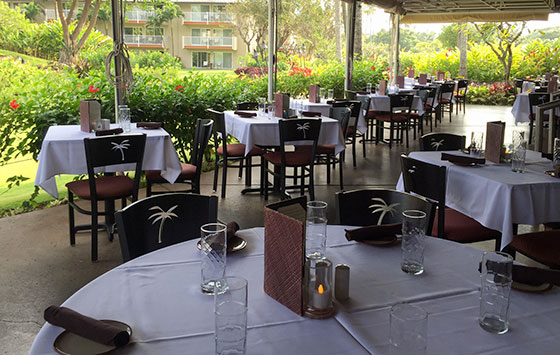 Our mission is to create and serve delicious, consistent food focusing on local fish, farms, and products. Our menu features Kauai & Neighbor Island products & produce, along with foods made from scratch in our kitchen. Hukilau Lanai: Literal Meaning: Huki = pull lau = leaves, specifically, ki (ti) leaves. Lanai = porch or deck. Cultural Meaning: This is an old Hawaiian way of fishing, involving casting a long net from the shore, then enlisting a large group to help to pull it in. The net is lined with ki (ti) leaves which help scare fish toward the middle of the net. Through teamwork we deliver quality products & excellent customer service while serving the best fresh island fish and other unique and special local products in our open air and lanai restaurant.
520 Aleka Loop, Kapaa, Kauai, HI 96746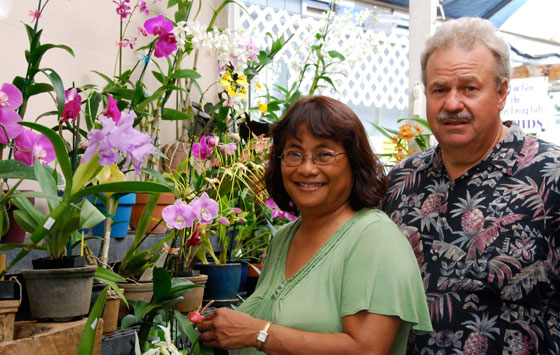 Meander through 2,000 square feet of exotic blooming orchids, ending with fun shopping in our Kauai products gift shop and orchid art gallery. Orchid Alley offers stunning & shippable orchid gift baskets, species, and hybrids, (many created at Orchid Alley by owners Neill and Fely Sams). Orchid Alley ships via 2 day air, or provides easy airplane carry-on packing services.
4-1383 Kuhio Hwy., Kapaa, Kauai, HI 96746