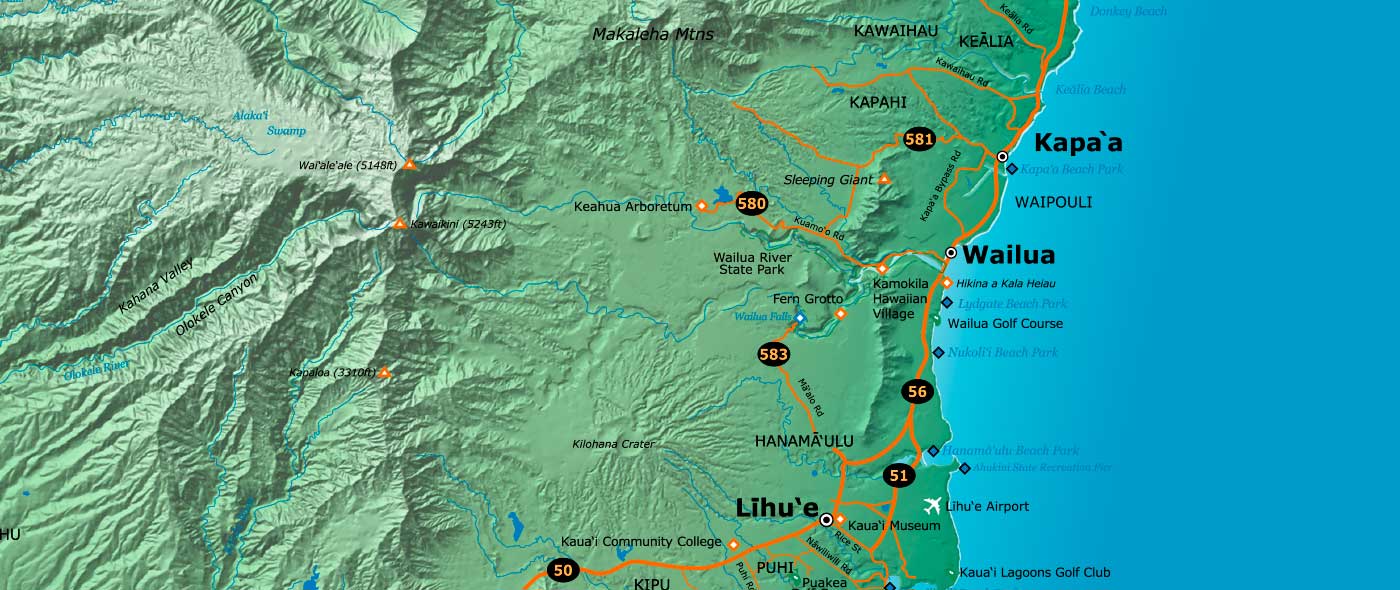 Map of Kauai :: ©Robert Rekward
Transportation on Kauai
Whether you're looking for airport transportation or a sightseeing tour, there are many choices on Kauai. There are convenient taxi or private services between the Royal Coconut Coast and Lihue Airport, which is only 15 minutes away. Private car services and taxis can also transport you to any point on Kauai. Our local transportation companies also provide sightseeing tours including fun stops and a wealth of information.
Otherwise, there are numerous car rental agencies at or near Lihue airport.
Additionally, the Kauai public bus provides affordable transportation connecting Kapaa to Lihue and Princeville, with transfer service to the south and west sides of the island.
Browse Some of RCCA's Members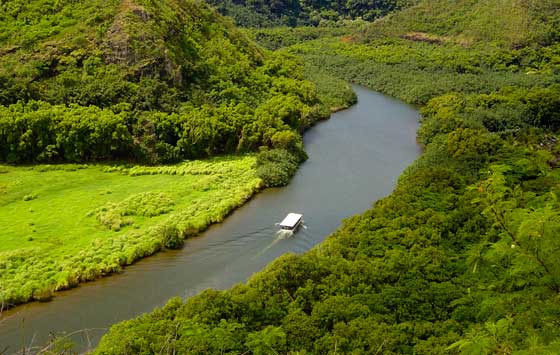 During the two mile river journey, you'll hear songs and stories of ancient Hawaii — like the King's Highway, sacred Mount Kapu, and the First Hau Tree. In addition, guests enjoy learning the hula during a lesson provided by a young hula dancer. Everyone gets into the act during the river cruise!
3-5971 Kuhio Hwy. (Wailua Marina), Wailua, HI 96746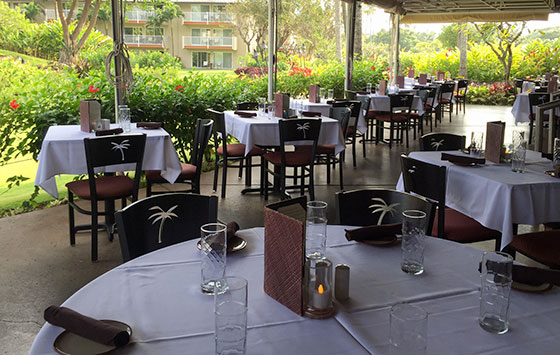 Our mission is to create and serve delicious, consistent food focusing on local fish, farms, and products. Our menu features Kauai & Neighbor Island products & produce, along with foods made from scratch in our kitchen. Hukilau Lanai: Literal Meaning: Huki = pull lau = leaves, specifically, ki (ti) leaves. Lanai = porch or deck. Cultural Meaning: This is an old Hawaiian way of fishing, involving casting a long net from the shore, then enlisting a large group to help to pull it in. The net is lined with ki (ti) leaves which help scare fish toward the middle of the net. Through teamwork we deliver quality products & excellent customer service while serving the best fresh island fish and other unique and special local products in our open air and lanai restaurant.
520 Aleka Loop, Kapaa, Kauai, HI 96746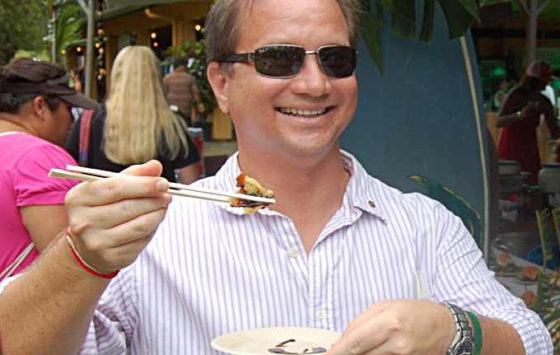 The Rotary Club of Kapaa has been serving the Royal Coconut Coast for 30 yrs. Local organizations such as Boys and Girls Club or Children and Family Services receive financial support through funds raised at Taste of Hawaii. Set for June 4th at Smith's Tropical Paradise, this is the 29th year Kapaa Rotary Club is producing this food and wine extravaganza, billed as the "Ultimate Sunday Brunch." It's an experience you'll never forget.
3-5971 Kuhio Hwy, Kapaa, HI 96746