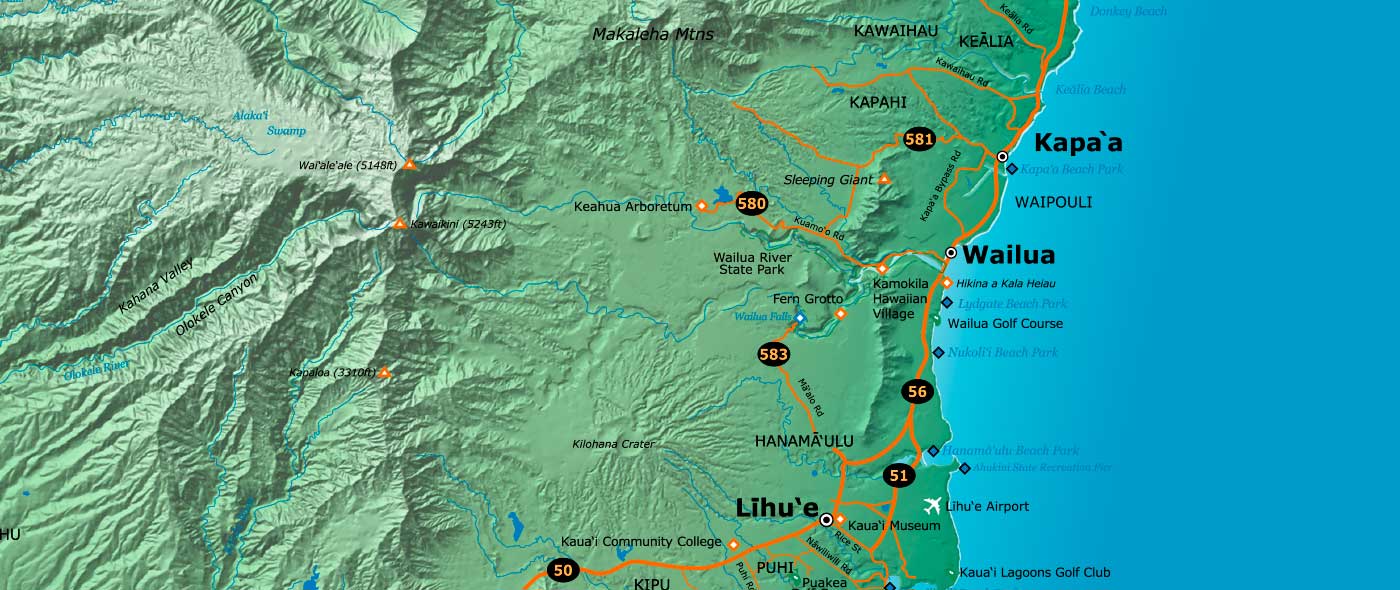 Map of Kauai :: ©Robert Rekward
Transportation on Kauai
Whether you're looking for airport transportation or a sightseeing tour, there are many choices on Kauai. There are convenient taxi or private services between the Royal Coconut Coast and Lihue Airport, which is only 15 minutes away. Private car services and taxis can also transport you to any point on Kauai. Our local transportation companies also provide sightseeing tours including fun stops and a wealth of information.
Otherwise, there are numerous car rental agencies at or near Lihue airport.
Additionally, the Kauai public bus provides affordable transportation connecting Kapaa to Lihue and Princeville, with transfer service to the south and west sides of the island.
Browse Some of RCCA's Members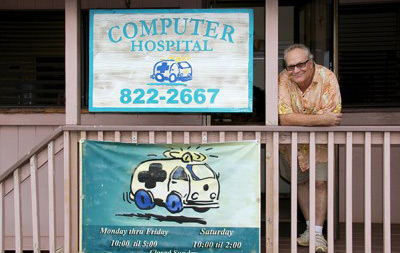 The Computer Hospital
Need help? The Computer Hospital offers fast and fair computer repair. In your time of need, you will find Jeff and his team friendly, knowledgeable, and very courteous. They are great with PCs AND Macs. If you need Repairs, Service, used/refurbished computers,or basic additional computer equipment stop in to the Computer Hospital.
1347 Ulu Street Kapa'a, Hawaii 96746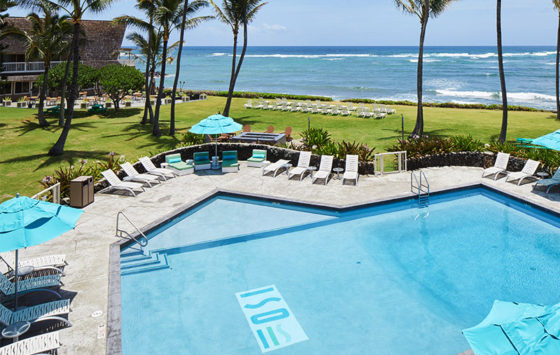 Where Island, Sky and Ocean meet in sublime harmony. Embracing active travelers with a chic vibe on Kauai's Royal Coconut Coast, The ISO inspires with oceanfront yoga/tai classes, swimming pool, bicycle use, complimentary breakfast with island fruits & onsite "The Bull Shed" restaurant. Discover your perfect balance at The ISO today!
4-796 Kuhio Hwy, Kapaa, Kauai, Hawaii 96746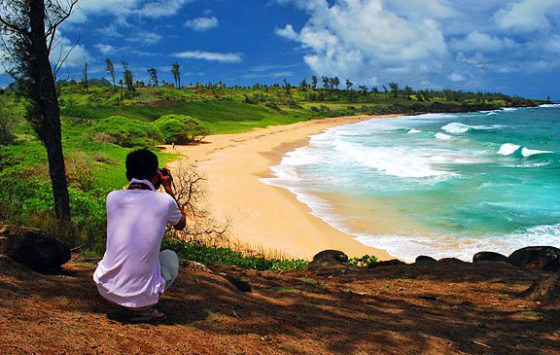 We take you to Kauai's most spectacular and beautiful photo locations! See and photograph Kauai's BEST with a local, professional photographer. We'll visit numerous off the beaten path gorgeous settings to see and experience the natural beauty that is Kauai! Offering a wide variety of tours you can choose from (Walking, Hiking, Portraits or Private tours). All tours are smaller for a more personal and enjoyable experience and designed for sightseers and beginners, to advanced or professional photographers.
4520 Kukui St #102, Kapaa, HI 96746