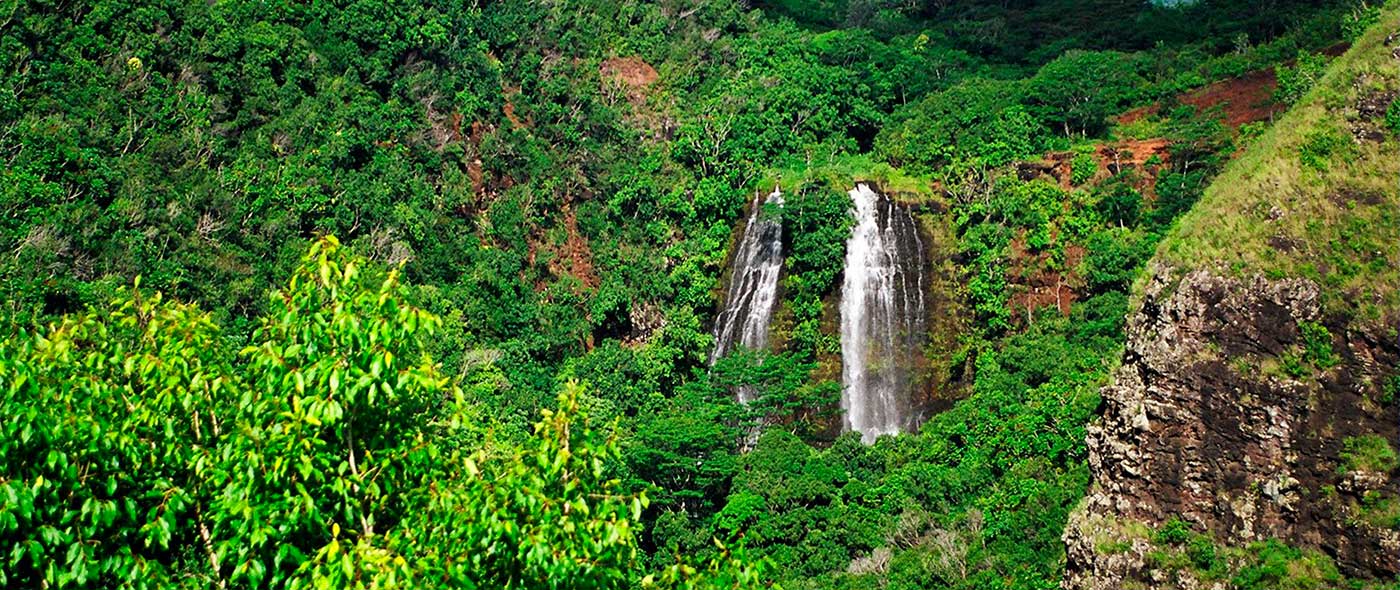 Opaeka'a Falls ©Robert Rekward
Explore the Wailua River & Waterfalls on the Royal Coconut Coast
The Wailua River is the largest navigable river in all of Hawaii. Numerous rivers and streams, all stemming from the crater of Mount Wai'ale'ale at Kauai's center, feed this significant waterway. Drive up river, into the interior and you will find glorious views of mountains and waterfalls, with the Wailua River below. Stop at the scenic overlook of Opaeka'a Falls, which means "rolling shrimp," named because of the freshwater shrimp that used to be prevalent in the stream. Continue past the Opaeka'a Falls overlook and you will venture into a typical Kauai neighborhood. If you drive past the houses and streets you will find another hidden gem, the Keahua Forestry Arboretum. This is a treat for nature-lovers, showcasing plenty of monkey-pod, eucalyptus and mango trees. There are many trails in the area and a stream with accessible pools to take a dip.
Wailua River State Park hosts very significant places in Hawaiian culture and history. The entire area along this river was once reserved only for royalty. Now, you can experience the river by kayak or boat tour. Venturing up the Wailua River, you can explore the Fern Grotto, a lava rock grotto, embedded with tropical ferns. If you choose to kayak there is a place to dock your kayaks and take a short hike to a secret waterfall. Or, take a guided kayak tour up a northern tributary that includes a hike to the spectacular Uluwehi Falls (Secret Falls).
On the Wailua River, you can also see the legendary birthplace for ancient nobles of Kauai, called Holoholok'u. There are two large, smooth birthstones, which were actually used to support the mother during child birth. It was mandatory that all the kings of Kauai be born here; King Kaumualii was one of the many chiefs born on the Birthstones. Royalty from neighbor islands would travel here to give birth at the birthstones of Holoholok'u. The Bell Stone still remains, a reddish stone that makes a unique sound when struck. This historical landmark, used in ancient times by a kahuna, or priests, announced the birth of royalty.
Across the street from an overlook is access to Kamaokila Hawaiian Village, located on the way up to Opaekaa Falls. This site is an authentic recreation of ancient Hawaiian life. Once home to the last king of Kauai, the area now showcases Hawaiian communal lifestyles.
Browse Some of RCCA's Members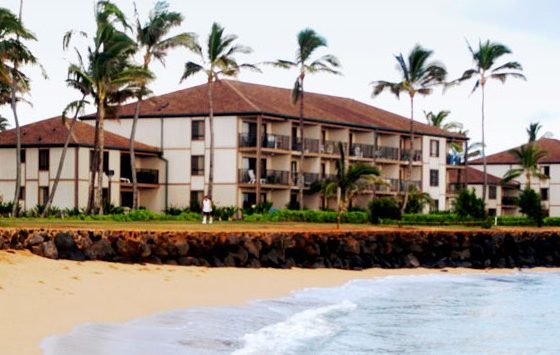 The Pono Kai Resort sits on 12 acres in the quiet town of Kapa'a on Kauai. The Resort is right on the beach, which is perfect for wind surfing, kite surfing or just playing around in the waves. There's plenty of action at the Resort as well, with swimming pool, Jacuzzi, saunas, tennis courts, volleyball, shuffleboard, croquet and putting greens.
4-1250 Kuhio Highway, Kapaa, Kauai, HI 96746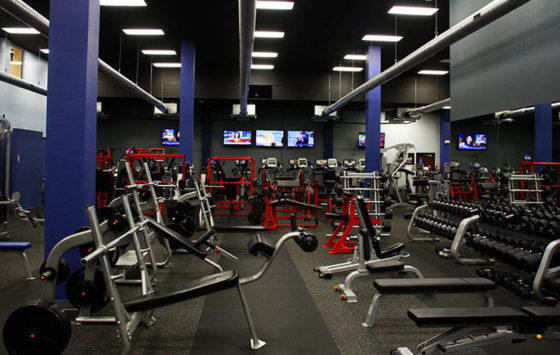 The Kauai Athletic Club is the island's most complete fitness center. Our 12,000 sq ft facility in Kapaa features a full array of cardio and strength machines, free weights, cross training/functional fitness areas, and a full schedule of group fitness classes. Daily and weekly rates available for visitors!
5611 Kawaihau Rd. Kapaa, HI 96746
Enjoy our american breakfast buffet with made-to-order items in the morning to savory nightly dinner specials. The Garden Grille & Bar is the perfect choice to start and end a day of exploring Hawaii's Garden Isle. Guests can dine indoors amid the restaurant's grand rock pillars and vaulted ceilings or in an open air setting surrounded by lush tropical gardens. Hours: Open daily for breakfast, lunch and dinner. Breakfast: 6:30am-10:30am. Lunch: 11:30am-1:30pm Dinner: 5pm – 10pm.
3-5920 Kuhio Highway, Kapaa, HI 96746