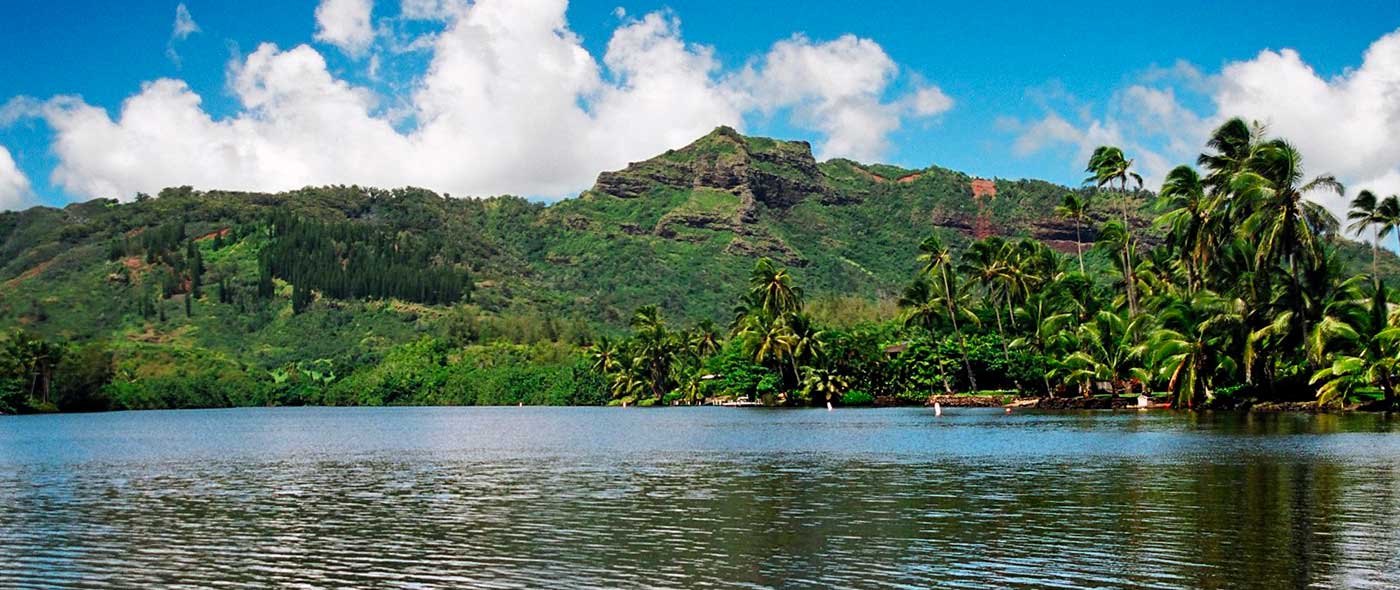 Wailua River Kauai ©Robert Rekward
Professional Services, Stores, and Transportation
Everything you need is nearby, including: gas stations, banks, grocery stores, post offices, computer repair, beauty salons, realtors, technical services, walk-in medical clinics and other resources.
The towns that dot the Royal Coconut Coast still have old charm and resemble the original shops that were built long ago. Many local shops that were opened in the 1920's still line the street and offer a broad range of professional services conveniently located within the Royal Coconut Coast. This region also has good medical facilities, an active library, full-service post office, several places of worship, and public bus service. Visitors and locals find much of what they need within Kapaa or Wailua.
Many convenience stores are around if you just need to grab a bite to eat or some sunblock on the way to the beach. In addition, several full grocery stores are in the area providing everything you need to stock your kitchen. Find fresh, local meats, fish, fruits and vegetables as well as prepared food, with full delis, bakeries, and even a sushi counter. Keep in mind that Kauai has banned the use of all plastic bags, paper bags are still available but it is a good idea to bring your own bag as most retailers give you a discount for doing so.
Browse Some of RCCA's Members