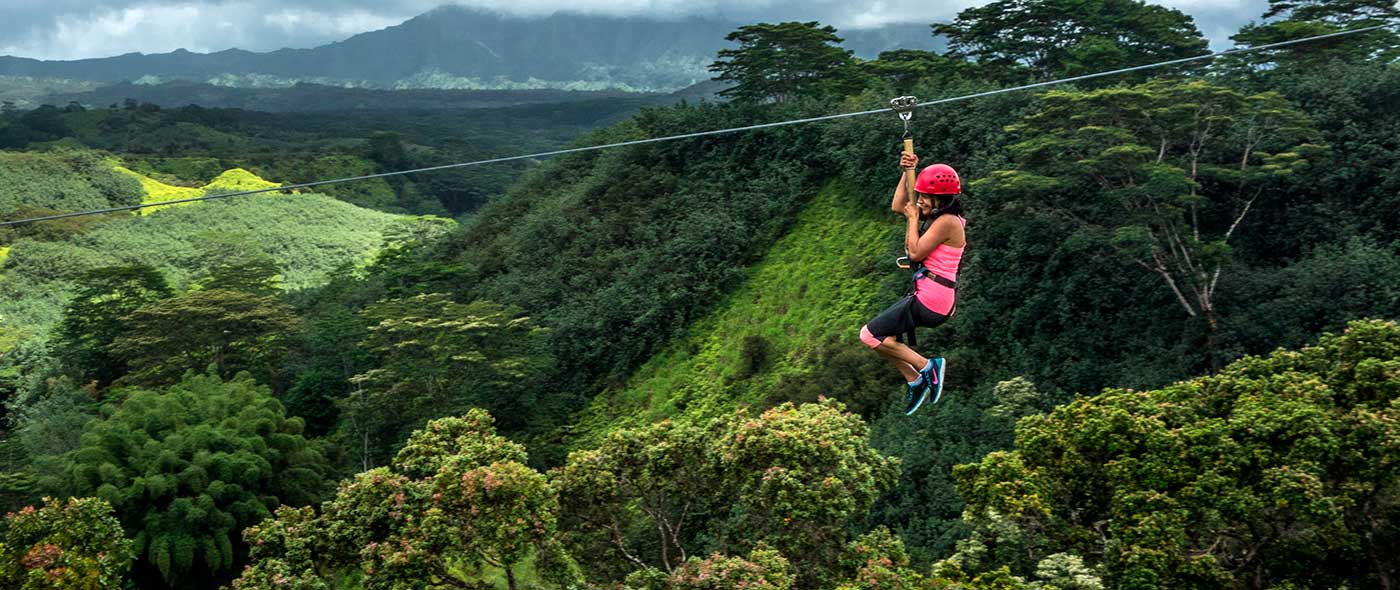 Kauai Zipline ©Kauai Backcountry Adventures
Zipline Adventures!
Glide over tropical forests and deep valleys of Kauai's extraordinary east side interior, enjoying the thrill of flying like a bird over pristine rain forest. This exciting adventure begins with an informative and scenic trip in a four-wheel drive adventure vehicle. Arriving at the first zipline you'll receive a thorough briefing, then launch on your trip, sailing along seven ziplines, making your way to the valley floor. Zipline tours often end with snacks and a refreshing swim and a nearby natural swimming hole.
Discover Fun Activities on The Royal Coconut Coast...
Browse Some of RCCA's Members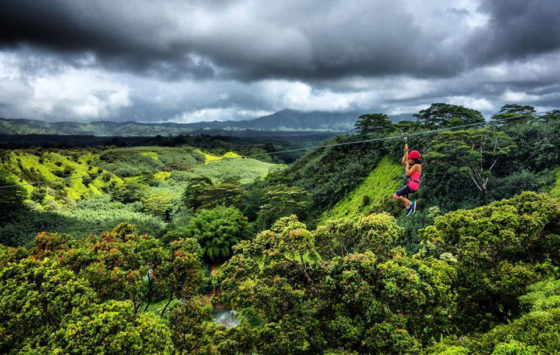 The mission of Kauai Backcountry Adventures is to provide eco-tourism activities that are accessible to a broad range of people. Our Zipline and Tubing tours have minimal environmental impact and contribute to the preservation of Kauai's history and culture. We have helped to restore sections of the old plantation irrigation system, which are now used for the Mountain Tubing Adventure. We offer you and your family an unparalleled vacation experience.
3-4131 Kuhio Hwy, Lihue, HI 96766