Coconut Coast Events
Every week on the Royal Coconut Coast there are concerts, craft fairs, special performances, farmer's markets, interesting lectures, cultural demonstrations and delightful local events. The monthly First Saturday Art Walk is highly popular. Several major events also come to the area throughout the year, providing full weekends of festival-fun. And, there are a number of community events that always welcome visitors. Check out our ongoing list of featured events, and don't miss going to KauaiFestivals.com for a complete list of island-wide happenings.
December 1st though January 1st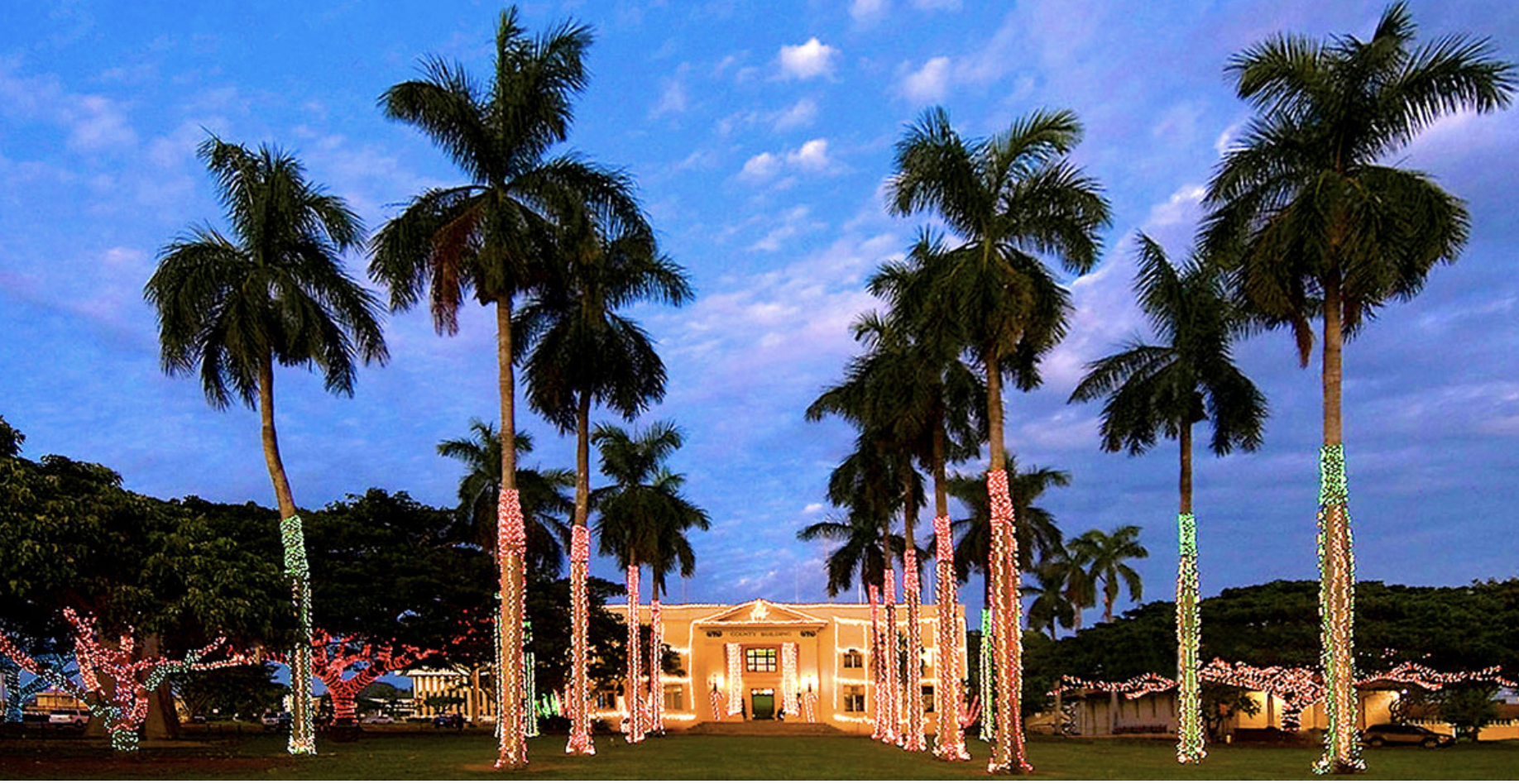 This extraordinary lights display, an award winner for years, The Festival of Lights turn on Dec. 1st, the same night as the Rotary Club of Kauai Lights on Rice holiday parade, which was voted Best of Kauai in 2022 and 2023. The traditional time for the Festival of Lights is 6 p.m. with the parade starting from Ho'olako Street and Rice at 6:15 p.m. to reach the historic County Building by 6:30 p.m.
The Festival of Lights, known for its use of recycled materials to create all the tree decorations, are illuminated every night through New Year's Day.
Santa and Mrs. Claus will be at the Festival of Lights on Friday nights, including Dec. 1, 8, 15, and 22, with free photos being taken by the festival's Photo Elf.
Elizabeth Freeman, founder of Kauai's Festival of Lights, says, "families and individuals come from around the island — from Ha'ena to Waimea — to see the Lights. They can stroll under the dazzling LED lights in the Royal Palms and monkeypod trees and enjoy the glorious handmade ornaments crafted out of recycled materials on the five front porch trees and displays. Recycled plastic water bottles, recycled aluminum cans, used CDs and more all become transformed when they go up on our beautiful trees and, our entire event is always free of charge!"
The Festival of Lights is sponsored by: The County of Kauai, the Hawaii Tourism Authority, HouseMart Ace and Crafts, KQNG Radio and Friends of the Festival of Lights.
December 9th, 9 am to 2 pm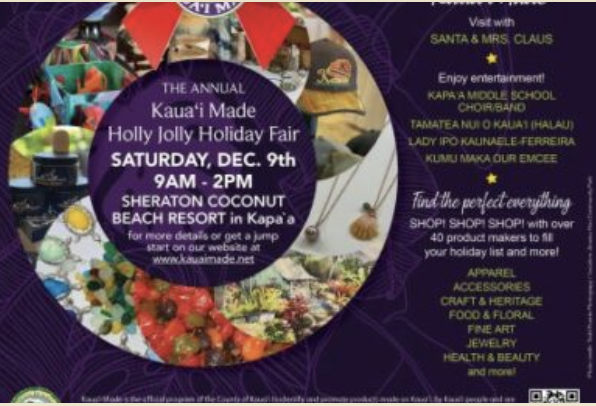 Find an extraordinary selection of Kauai Made products along with delightful entertainment at the Holly Jolly Holiday Fair on December 9th from 9 a.m.t o 2 p.m. at the Sheraton Coconut Beach Resort in Kapaa. See outstanding selections among 40 vendors for of apparel, accessories, craft and heritage products, fine art, jewelry, health and beauty products plus packaged foods. Entertainment is thanks to the Kapaa Middle School Choir and Band, the Tamatea Nui O Kauai Hula Halau, Lady Ipo Kaunaele-Ferreira and Kumu Maka as Emcee. Santa and Mrs Claus will also be on hand to hear children's wishes for Christmas.
Kaua'i Made® is the official Kauai County Program to identify and promote products made on Kauai, by Kauai people and are authentic to Kauai.  Kauai Products Fair will  be held in the Sheraton's Grand Pavilion.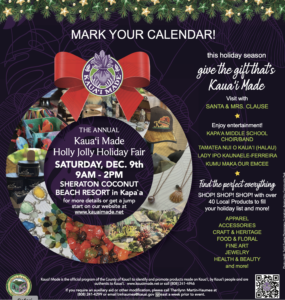 December 16th, 6 to 7 p.m.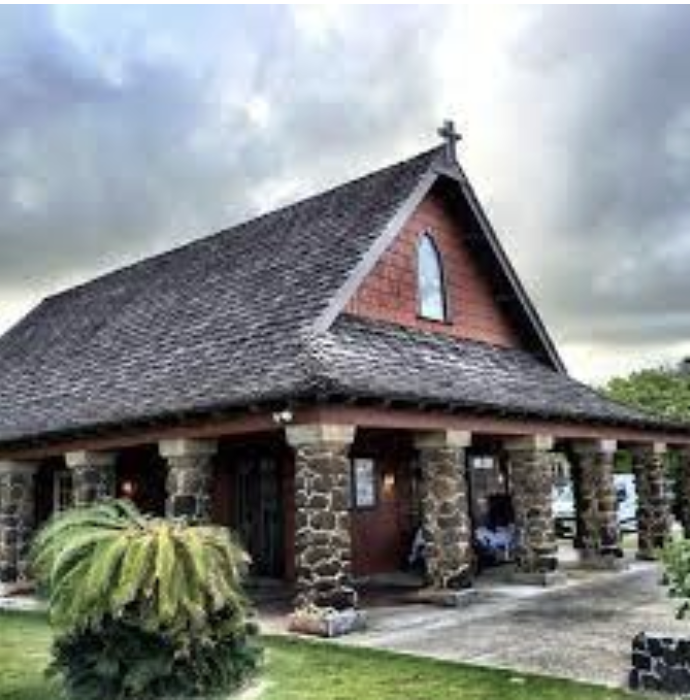 Listen to extraordinary voices in the Kauai Chorale's Community Carol Sing concert from 6 to 7 p.m. on Saturday, December 16th at All Saint's Church in Kapaa. Join the Chorale for a carol sing-a-long. At 5:30 enjoy complimentary mulled wine, cider, and festive holiday cookies for the pre-concert reception. Then settle into your seat for an outstanding evening of holiday music. The Kauai Chorale has been presenting music on The Garden Island for 50 years. Plan on singing along or simply enjoying the sounds of Christmas carols, performed by this talented group. This event is free. Seating is limited. For more information, go to the Kauai Chorale website.