Press Room
Published on: July 14, 2020 – 6:42 am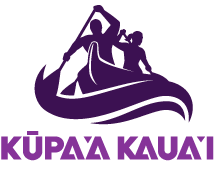 Hawaii State officials have postponed a plan until September 1st to permit tourists to travel to Hawai'i if they obtain a negative test for COVID-19 within 72 hours of departure. The former plan was targeting August 1st. Beaches and parks are open, however, social distancing is expected, except among small groups from the same household. This pre-testing program and the target date of September 1st is subject to change.
Currently, visitors traveling to Kauai must be quarantined to their hotel room, rental unit or time share for 14 days or, if less, for their time-duration on the island. Quarantine means staying the lodging unit. Food must be delivered. Rental cars are not available until after the quarantine. Violation of the quarantine can result in a fine up to $5,000, and an arrest by the Kauai Police Department. Currently out of state visitors must quarantine for 14 days upon arrival and may not rent a car until that quarantine is over.
Masks are required in all buildings; as is 6 feet of physical distance. Masks may be required for some outdoor activities.
For updates from Kauai's Mayor, Derek Kawakami, go here: http://www.kauai.gov/COVID-19. Our Mayor has set up rules and guidelines for visitors and local residents on Kauai, which mirror statewide mandates from Hawaii's Governor Ige.
Kauai's medical resources and large population of Kupuna (older generation) continue to be guarded against proliferation of COVID-19 — a devastating scenario on an island where medical facilities are limited.