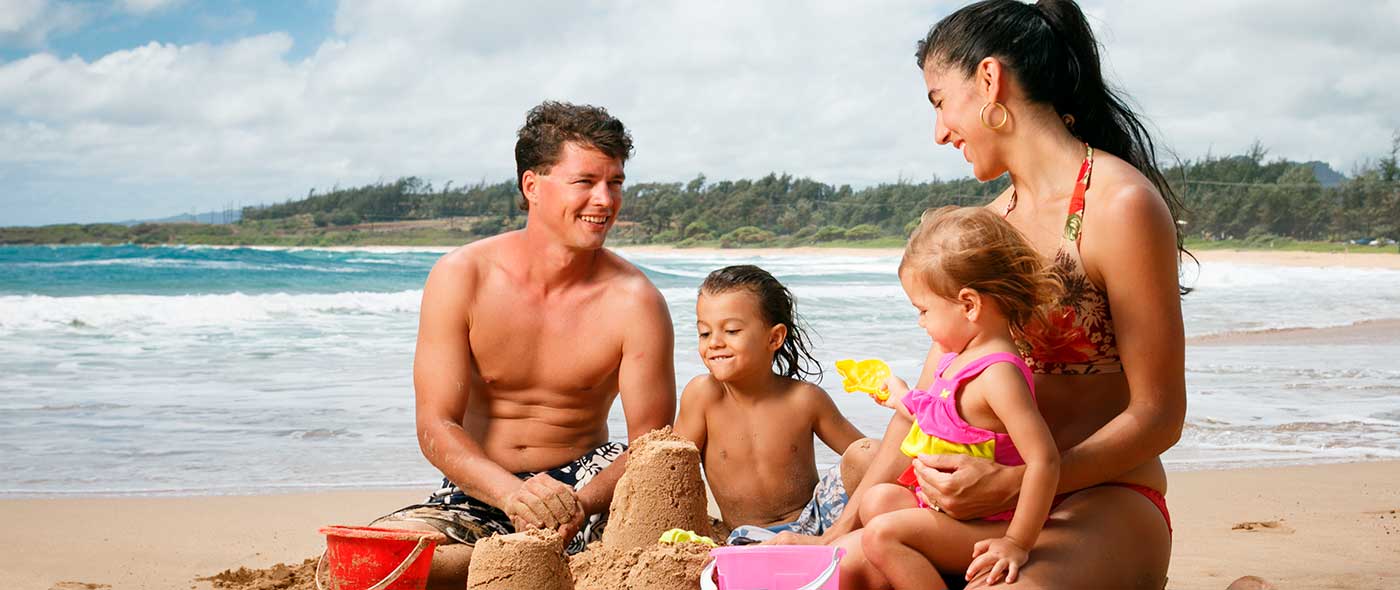 Kealia Beach Day ©Gelston Dwight
Discover the Beach Parks of the Royal Coconut Coast
Six beach parks are found along the Royal Coconut Coast, depending on what you would like to do: sunbathing, swimming, snorkeling, or surfing. Most parks offer restrooms, showers, picnic grounds, and lifeguards. Lydgate Beach Park is a great option for families with its wonderful stretch of white sand beach. It features a lava-rock-protected pool, perfect for young children. An extraordinary community-built playground nearby keeps children of all ages happy for hours is located across from the beach. Children also enjoy the Kamalani Kai Bridge play structure at the east end of this park. Further west is a long stretch of beach popular with wind and kite surfers. Other beach parks include: Wailua, Waipouli, Kapaa, Kealia and Paliku (Donkey Beach).
Check with lifeguards, and "when in doubt, don't go out."
The beach is a wonderful outing for visitors of all types, but be sure to take necessary precautions. Stay hydrated and consistently apply sunblock, as the sun in Hawaii is often much stronger than what you are used to back home. Serious sunburn can happen, even on a cloudy day. Check weather and surf report before venturing into the ocean, especially if you are not a strong swimmer. Rocky shorelines can be especially dangerous when the tide is high. Always obey posted warning signs, as certain beaches on Kauai are prone to strong currents or powerful shoreline waves. Kealia and Lydgate parks have lifeguard stations.
Before setting out to enjoy Kauai's beaches, please watch this Ocean Safety video.
Browse Some of RCCA's Members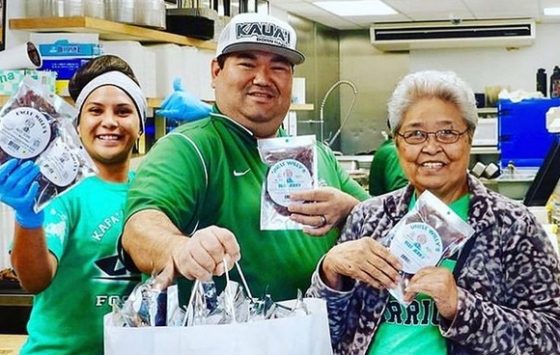 Rated as having 5 star poke and 5 star Kalua pork ... "Even though this was located on the opposite side of the island from our hotel we made the drive multiple times just to get takeout here since it was that good." Call ahead to place your order. Monday-Saturday 6 a.m -2 p.m. (or until sold out). This is a great and unique Kauai experience for local-style "onolicious" (delicious) food.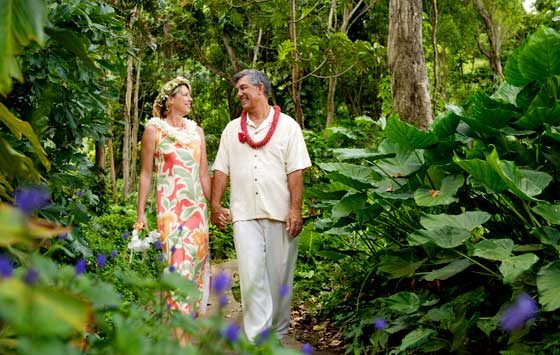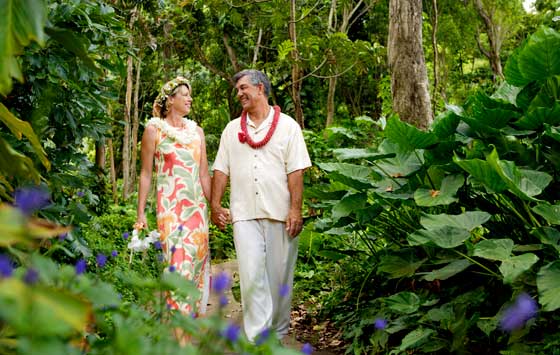 Choosing the Island of Kauai for your destination wedding is the perfect way to start the planning of your special day. Kauai is truly an island of love, and Wailua's Fern Grotto and our own Tropical Paradise offer two of the most unique wedding sites in the world.
3-5971 Kuhio Hwy. (Wailua Marina), Wailua, HI 96746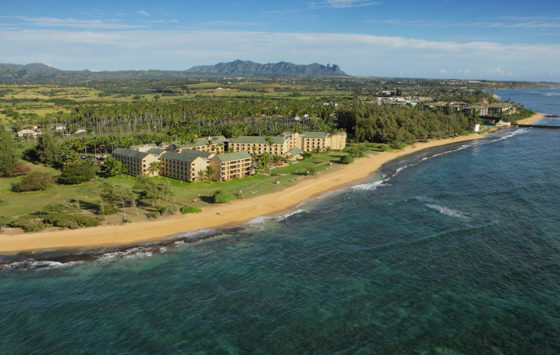 With unparalleled views of the mountains and ocean, Sheraton Kauai Coconut Beach Resort boasts a transformative experience for your next getaway. We provide easy access to a number of Kapaa's biggest hot spots. Relax at our beachfront location on the Royal Coconut Coast. Experience new heights of enjoyment in our infinity-edge pool with separate sides for children and adults. Rooms with full amenities. Great restaurants and bars.
650 Aleka Loop, Kapaa, HI 96746