Best of Kauai's East Side
Published on: October 20, 2020 – 6:34 am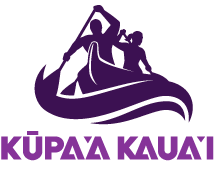 Hawaii now allows visitor arrivals without having to quarantine, with proof of being COVID free via an FDA-approved NAAT PCR nasal swab test within 72 hours of arrival.  The results must be uploaded  as a PDF (not a photo) on the State's Safe Travels Program . Check out the approved pre-test providers here. More guidelines are also provided provided by the Hawaii Tourism Authority.
Anyone who has not uploaded their test results MUST quarantine until the State's Safe Travels Program gives them the approval. Due to the volume of pending tests, this may take 2-3 days to be reviewed.
Travelers may take a voluntary second test 72 hours after arrival. The cost, $150, is counter-balanced with a $150 certificate from a participating Kauai business.https://www.kauai.gov/visitorposttest
In addition to the test results, travelers to Hawaii must undergo a health screening process and temperature checks upon arrival. Before boarding their flights, they must fill out travel and health forms, which will provide a QR code to speed up the arrivals process. In addition Kauai County has four-tiered criteria for tightening restrictions, depending upon the number of active cases. See Mayor's Rule #19 at http://www.kauai.gov/COVID-19.
Keep Kauai Open — Wear a Mask. Visitors must conform to strict mask guidelines (on all islands) wearing masks covering nose and mouth in all buildings, lobbies, check-in areas and outdoors when approaching, passing by or being near another person. Activity companies, restaurants, shops, services, hotels, inns, and condominium resorts require masks in all public areas. Not wearing a mask is considered disrespectful of our local residents and other visitors. Kauai's medical resources and large population of Kupuna (older generation) continue to be guarded against proliferation of COVID-19 — a devastating scenario on an island where medical facilities are limited.
For more travel alert information, go to gohawaii.com
For updates from Kauai's Mayor, Derek Kawakami, go here: http://www.kauai.gov/COVID-19. Our Mayor has set up rules and guidelines for visitors and local residents on Kauai, which mirror statewide mandates from Hawaii's Governor Ige.