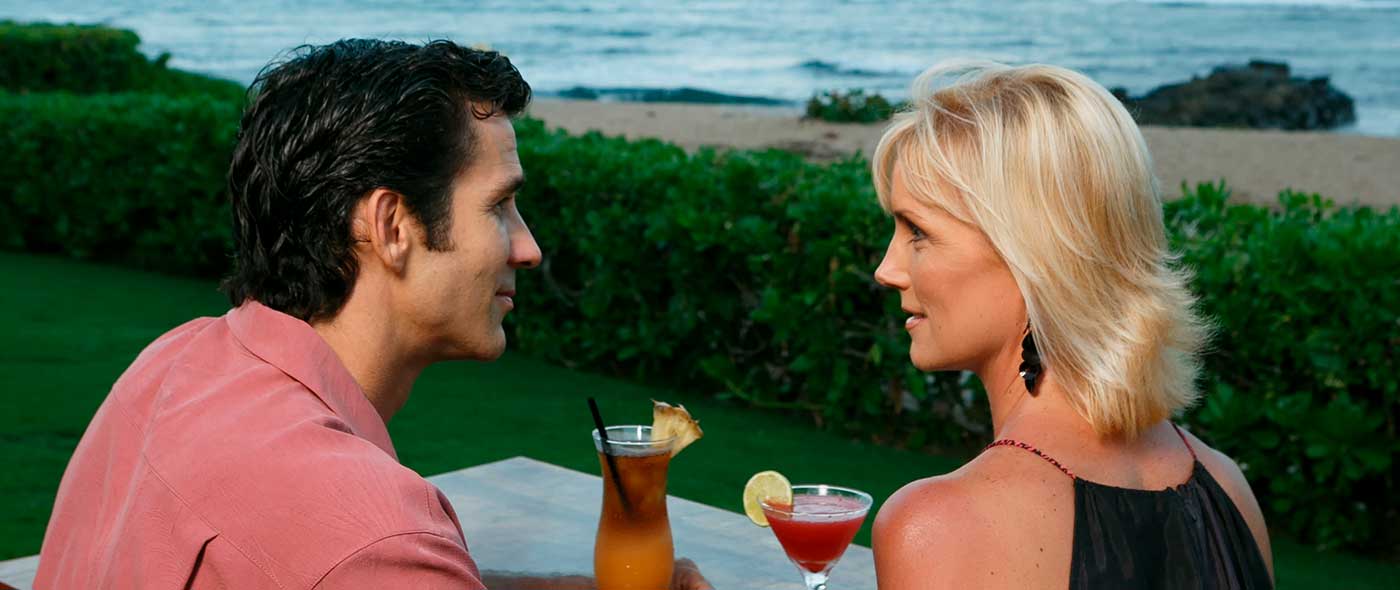 Coconut Coast Restaurant Options ©Gelston Dwight
Discover the Flavors of Kauai
Kauai's east side is filled with an extraordinary range of favorites for dining out to sampling specialty foods. With over forty restaurants, and eateries in this region alone, and exceptional choices in specialty foods and markets, both visitors and Kauai's residents find tremendous enjoyment in the food scene on the Royal Coconut Coast. Many eateries feature a fusion of flavors from all over the world, with a tropical twist. And, with many small farms around the island, most Kauai dining establishments take advantage of the incredible variety of fresh, local produce available.
Discover Island Cuisine on The Royal Coconut Coast...
Browse Some of RCCA's Members
Sam's Ocean View Restaurant & Bar is known for its fabulous Kauai Ocean Front Views, ambiance, great food and drinks. Locals and tourists alike, consider Sam's Ocean View as one of the ten best restaurants in Kauai. Come have lunch or dinner with us at our extraordinary oceanfront location and enjoy island fresh foods prepared daily just for you, from garden to table, You are certain to enjoy every bite! Open Thursdays through Mondays, 11 a.m. to 10 p.m.
4-1546 Kuhio Hwy., Kapaa, HI 96746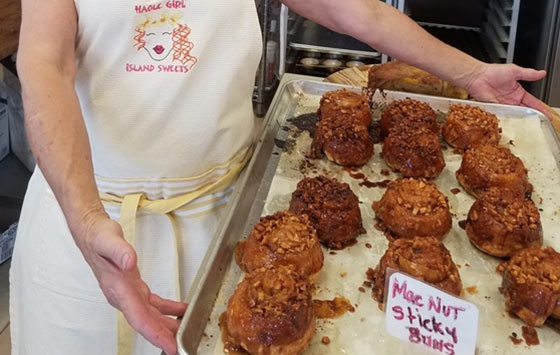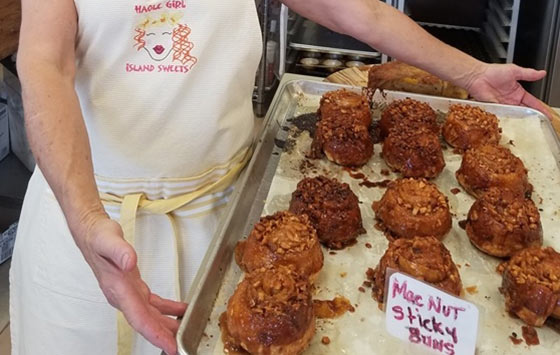 Judy loves to support local farmers in the making of her creations and specialty cakes by using hand selected locally-produced fresh materials from across the island with the intent is to bring only the best ingredients to her bakery. Visit Ha'ole Girl Island Sweets store front bakery located in the North side of Coconut Marketplace for a tasty breakfast delight. You can also find these yummy treats across the Island at Farmers Markets and Art Walk events. Looking for something unique for that special occasion or event? Visit her website for ideas or give her a call for a customized creation.
4-484 Kuhio Hwy Kapaa, HI 96746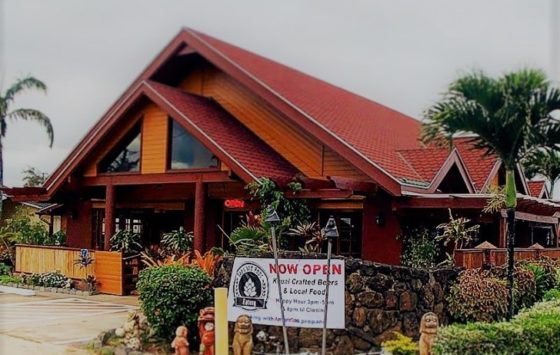 Enjoy cold Hawaii craft brews, tropical drinks, friendly service, and tasty "ono" Local Grinds at reasonable prince! Stop in for one of their TWO Happy Hours from 3PM - 5PM or 8 PM to Close.
4-885 Kuhio Highway, Kapaa
The locals all know that if you're looking for the biggest selection and best variety of natural-organic-local-non gmo food and products, you'll find it at Papaya's. Whether you are new to organic food, been a health nut for years, or just hungry, they'll treat you like family and help you find what you are looking for or discover something new. Groceries, produce, refrigerated & frozen, bulk, unique gifts, vitamins, bodycare, beer and wine & lots of Aloha! Papaya's Café has the best local Fish tacos, a vegetarian salad bar, hot soup and sandwiches, taro burgers, smoothies and breakfast burritos to go!
4-901 Kuhio Hwy Kapaa, Hawaii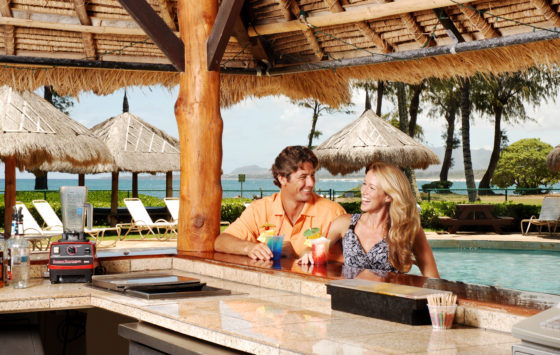 Kick back while enjoying refreshing tropical cocktails and stunning beachfront views at the Sand Bar at the Aston Islander on the Beach. Located poolside, the Sand Bar is the perfect spot to take in the beautiful surroundings, make new friends or simply relax and reflect on the day's adventures. Hours: Open daily from 1:30pm-9pm. Happy Hour from 4pm-6pm daily.
Aston Islander on the Beach, 440 Aleka Place, Kapaa, HI 96746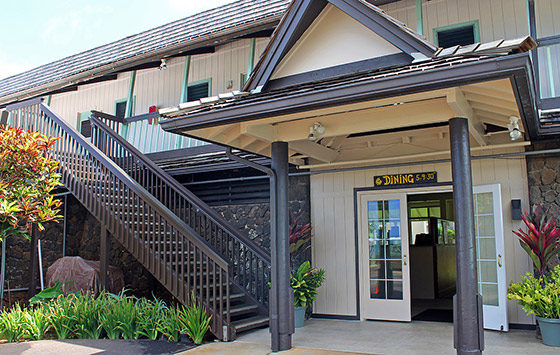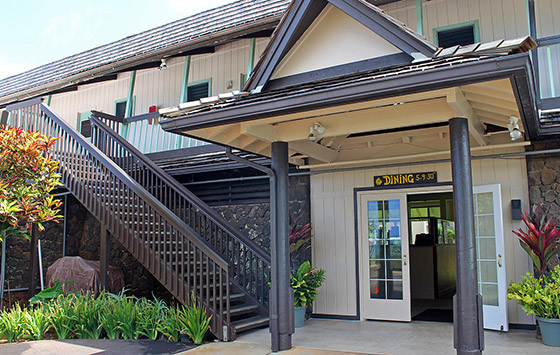 Oceanfront Dining on Kauai's Coconut Coast! Looking for a great meal without breaking the bank? The Bull Shed is a family favorite, serving up Kauai's best steak and seafood in a cozy oceanfront setting. Come and find us in Waipouli at the Mokihana for the finest food and service in Kapaa!
4-796 Kuhio Highway, Kapaa, Hi 96746
Enjoy our american breakfast buffet with made-to-order items in the morning to savory nightly dinner specials. The Garden Grille & Bar is the perfect choice to start and end a day of exploring Hawaii's Garden Isle. Guests can dine indoors amid the restaurant's grand rock pillars and vaulted ceilings or in an open air setting surrounded by lush tropical gardens. Hours: Open daily for breakfast, lunch and dinner. Breakfast: 6:30am-10:30am. Lunch: 11:30am-1:30pm Dinner: 5pm – 10pm.
3-5920 Kuhio Highway, Kapaa, HI 96746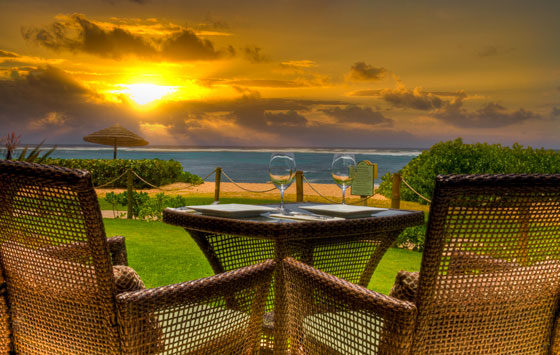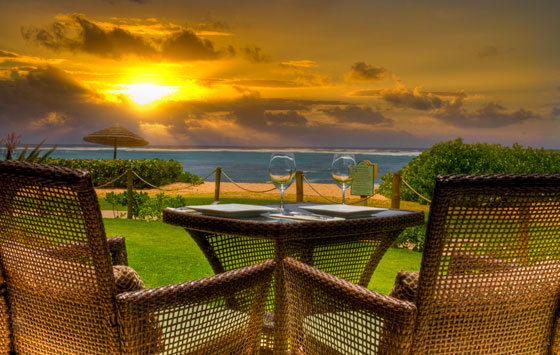 Oasis is a beautiful oceanfront restaurant in Kapaa, that showcases the best of what Kauai has to offer in cuisine, service and ambiance. We strongly believe that residents and guests of Hawaii want to experience the true taste of Hawaii. Relax and enjoy yourself as the attentive staff caters to your needs while you delight in the tantalizing food, delightful beverages, and the stunning view! We always source the best fresh local fish and grass fed local meats.
4-820 Kuhio Hwy Kapaa, HI 96746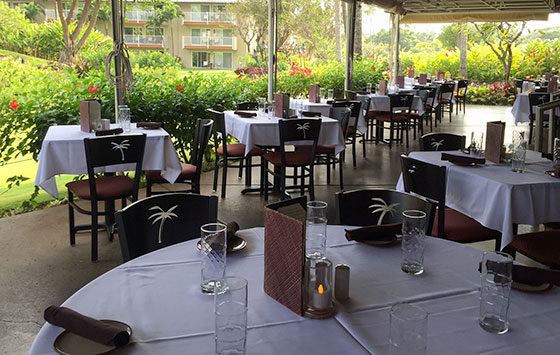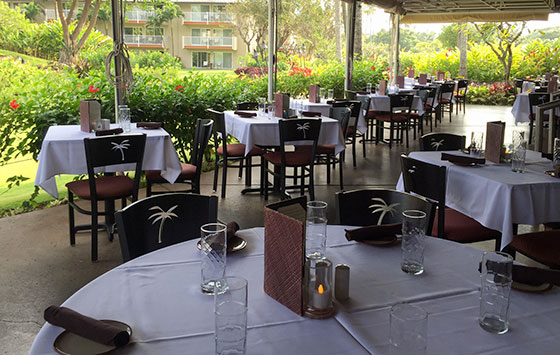 Our mission is to create and serve delicious, consistent food focusing on local fish, farms, and products. Our menu features Kauai & Neighbor Island products & produce, along with foods made from scratch in our kitchen. Hukilau Lanai: Literal Meaning: Huki = pull lau = leaves, specifically, ki (ti) leaves. Lanai = porch or deck. Cultural Meaning: This is an old Hawaiian way of fishing, involving casting a long net from the shore, then enlisting a large group to help to pull it in. The net is lined with ki (ti) leaves which help scare fish toward the middle of the net. Through teamwork we deliver quality products & excellent customer service while serving the best fresh island fish and other unique and special local products in our open air and lanai restaurant.
520 Aleka Loop, Kapaa, Kauai, HI 96746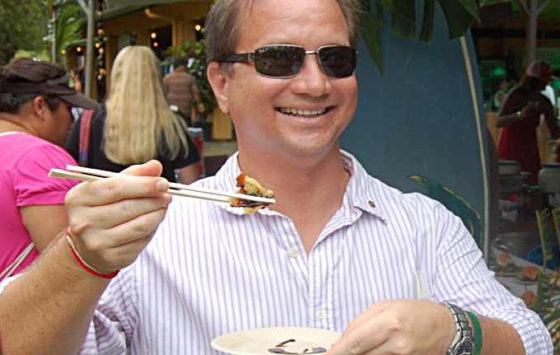 The Rotary Club of Kapaa has been serving the Royal Coconut Coast for 30 yrs. Local organizations such as Boys and Girls Club or Children and Family Services receive financial support through funds raised at Taste of Hawaii. Set for June 4th at Smith's Tropical Paradise, this is the 29th year Kapaa Rotary Club is producing this food and wine extravaganza, billed as the "Ultimate Sunday Brunch." It's an experience you'll never forget.
3-5971 Kuhio Hwy, Kapaa, HI 96746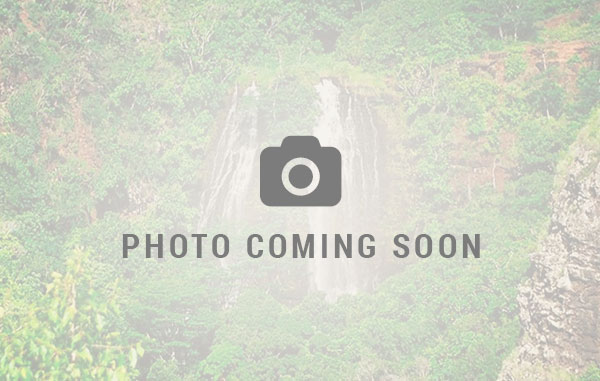 Three dining options await at the Sheraton Kauai Coconut Beach Resort: The Daybreak Cafe, The Crooked Surf and Moamoa Hawaiian Fish House.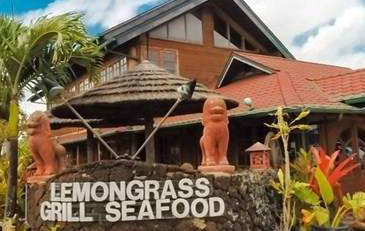 This landmark Pacific Asian fusion family friendly restaurant features a menu offering a tasty variety of dishes to please every palate, including a variety of seafood, beef, chicken, pork and vegetarian, as well as award winning savory curries. Enjoy Happy Hour Specials, tropical drinks, and live music among the pagoda-inspired decor.
Choy Village – 4-871 Kuhio Highway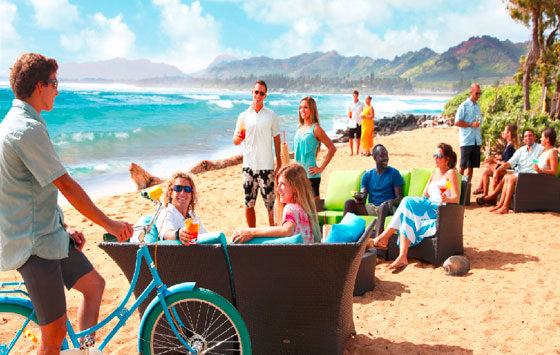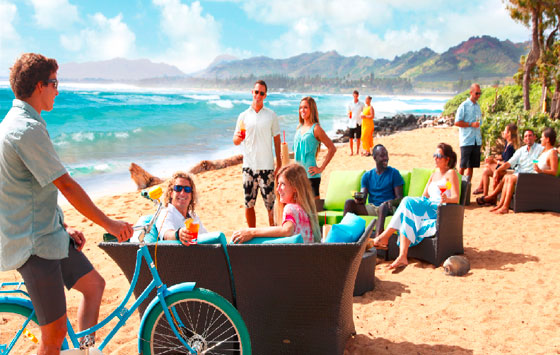 Enjoy our chef's fresh fish entrees, pizzas and the best fish tacos around. Combine live music daily with the best Mai Tai in Hawaii and you have the perfect Hawaii experience. Just like our Big Island location, both locals and visitors will love the fun hip vibe, incredible views and the best libations and food on Kauai.
420 Papaloa Rd., Kapaa, HI 96746