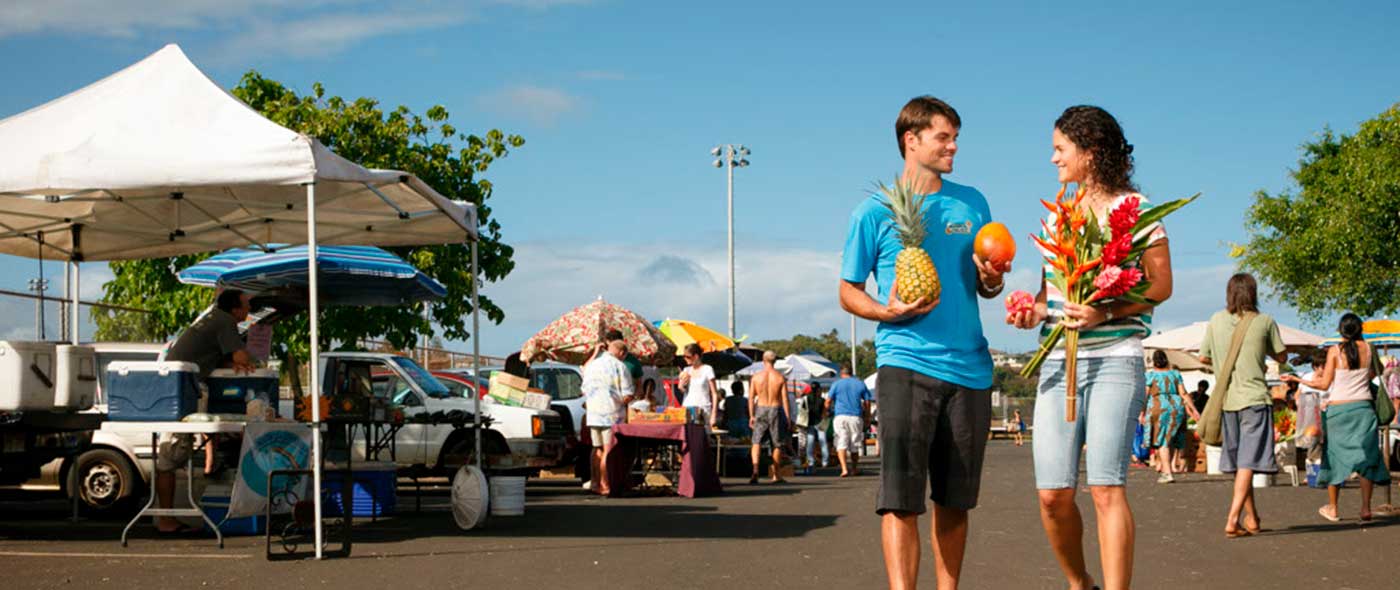 Kauai Sunshine Markets ©Gelston Dwight
Discover Kauai's Royal Coconut Coast!
The best part about the Royal Coconut Coast is you don't have to go far to experience some of Kauai's treasures. The Royal Coconut Coast offers dining, shopping, beaches and various activities to keep you busy for weeks. With miles of coastline, the options for ocean recreation are endless. There are several trails in the area that offer incredible views of the east side, whether you prefer hiking or biking. Take a day to explore the amazing history of the area and learn about Hawaiian culture and traditions.
Discover Fun Activities on The Royal Coconut Coast...
Browse Some of RCCA's Members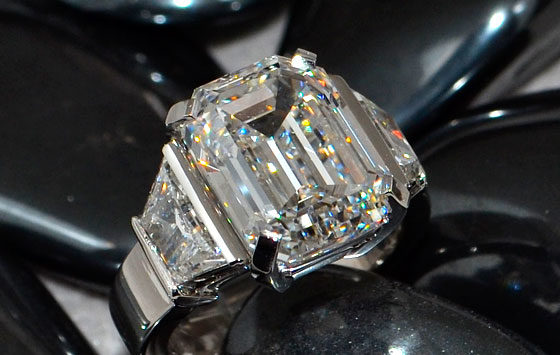 Jim Saylor Jewelers has been passionately serving Kauai locals and visitors since 1976. A truly fine jewelry store with a great selection of pearls, fine gems and diamonds. The staff at Jim Saylor Jewelers create special custom pieces in their on site studio.
4-1318 Kuhio Hwy., Kapaa HI 96746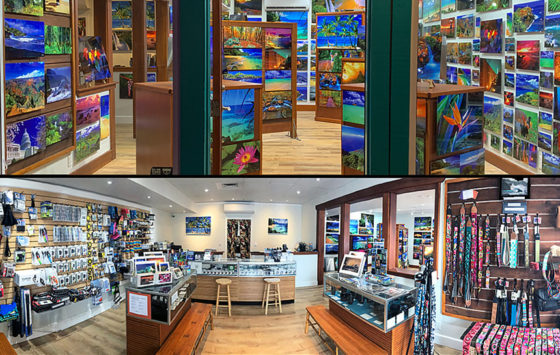 In the heart of Kapa'a town, just off the main highway you will find this great one stop shop for all that is Photos and Photography. Our Camera Shop offers a wide variety of camera and photography supplies from batteries, to tripods, to special lenses, polarizers, cases and more! DSLR Camera rentals (w-Polorized) and a variety of cameras and lenses are also available for rent during your stay or for the day.
4520 Kukui St #103, Kapaa, HI 96746
Sam's Ocean View Restaurant & Bar is known for its fabulous Kauai Ocean Front Views, ambiance, great food and drinks. Locals and tourists alike, consider Sam's Ocean View as one of the ten best restaurants in Kauai. Come have lunch or dinner with us at our extraordinary oceanfront location and enjoy island fresh foods prepared daily just for you, from garden to table, You are certain to enjoy every bite! Open Thursdays through Mondays, 11 a.m. to 10 p.m.
4-1546 Kuhio Hwy., Kapaa, HI 96746