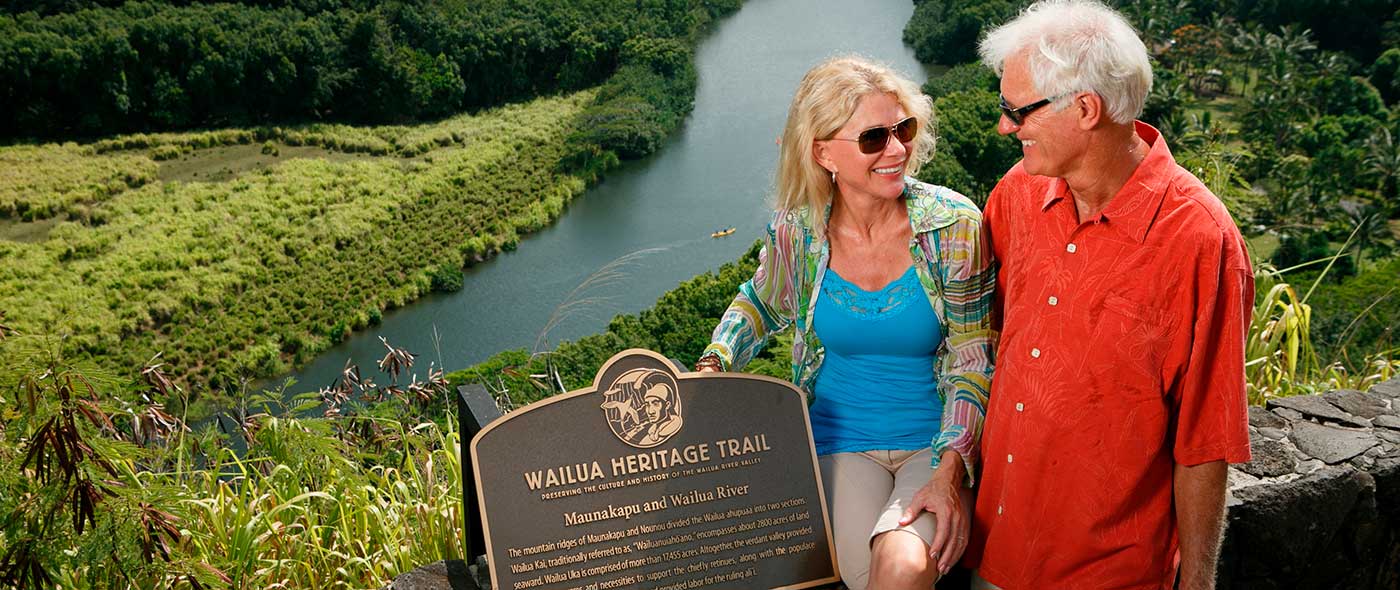 Wailua Heritage Trail ©Gelston Dwight
Explore the History of the Royal Coconut Coast
The Royal Coconut Coast boasts numerous historical and cultural areas, many of them marked with interpretive signage and walking trail access. At Lydgate Park, there is a 2.9 mile round-trip walking path between the Wailua River mouth and Kamalani Kai to the west. It is marked by informative historic signage explaining sites, customs, traditions, ceremonies and practices of the Native Hawaiian population, where much of this land was considered sacred.
Along the Ke Ala Hele Makalae multi-use walking and bike path, more interpretive signage provides insights into the history and coastal features along this magnificent 4.1- mile stretch of shoreline.
Seven heiau, (temples or shrines), were built on sacred ground, forming an arc, from the shores of the Wailua River, heading up to Mt. Wai'ale'ale, and ending on Kauai's west side. Several heiau and preservation sites dot the Wailua River and are marked by the Wailua Heritage Trail. Some of the stone structures still exist, have interpretive signage and are open to the public. These heiau are still sacred sites so please treat the area with respect when visiting, do not leave anything behind and do not move any rocks.
On the southern shore of the Wailua River once stood Hikina a ka la meaning Rising of the sun, because the stone structure used to light up when the bright rays of the morning sun rose out of the Eastern sea. The largest heiau that remains today is also along the Wailua River, it was called Malae, and was used for ceremonies. The oldest heiau on Kauai is nearby in the mountains of Wailua, said to have been built by the menehune, a race of little people in Hawaiian legends.
Browse Some of RCCA's Members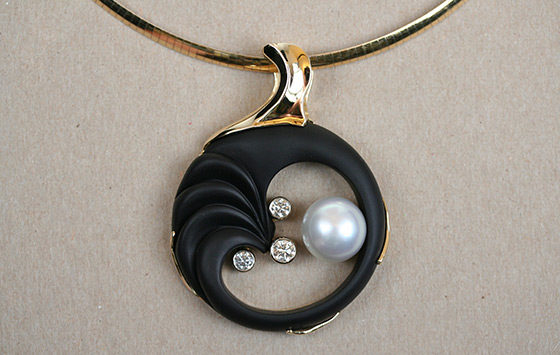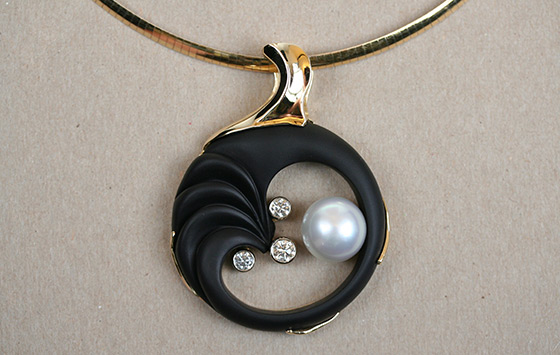 Award winning Goldsmiths Kauai team Dana and Mark have been crafting exquisite jewelry designs in their studio for over forty years. Their creations include a vast variety of colorful gemstones and diamonds from around the world often combined with extraordinary Tahitian, South Sea and freshwater pearls. Goldsmiths Kauai designers have won numerous statewide competitions and international awards. Designs are created and sold exclusively Goldsmiths Kauai, located just east of the Wailua River in Kinipopo Shopping Village
4-356 Kuhio Hwy. Kapaa, HI 96746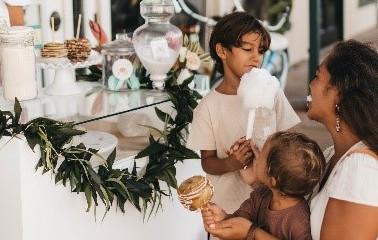 Sweet Shop By The Sea is a small family run business located in Old Kapaa Town. We provide artisan chocolates and confections, hand-made candy, and unique locally made gifts and treats. We have lovingly adopted the slogan, "The world's smallest candy shop in the middle of the sea!"
4-1302 Kuhio Highway Kapaa (Behind Hele-On Bike Rentals)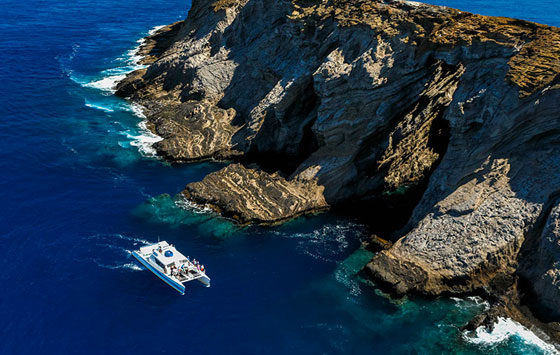 The memories should last a lifetime, not the trip getting there! Our four boats, Leila, Holo Holo, and Adventurer II & III, get you to the action quicker than anybody else, so you have more time to snorkel, sightsee, relax and enjoy the pristine waters and spectacular cliffs of Kauai's Napali Coast, and the only daily tour available to the "forbidden island" of Niihau.
Port Allen Marina Center, 4353 Waialo Rd., Ste. 5A, Eleele, HI 96705