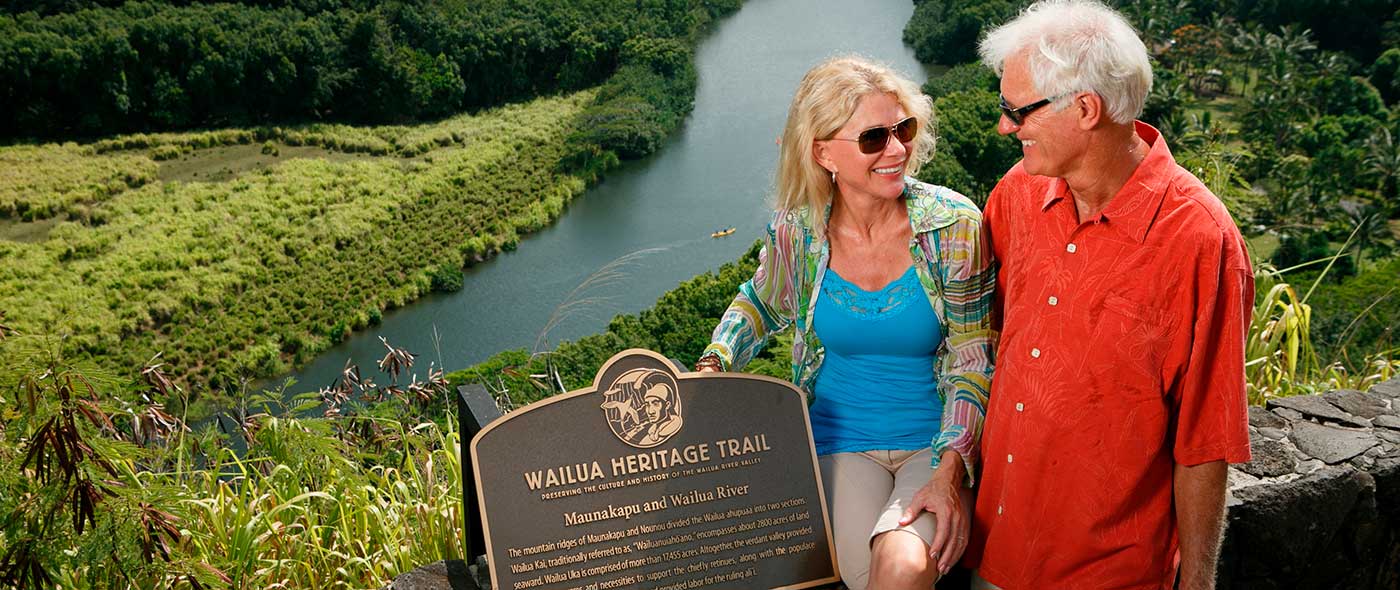 Wailua Heritage Trail ©Gelston Dwight
Explore the History of the Royal Coconut Coast
The Royal Coconut Coast boasts numerous historical and cultural areas, many of them marked with interpretive signage and walking trail access. At Lydgate State Park, there is a 2.9 mile round-trip walking path between the Wailua River mouth and Kamalani Kai to the west. It is marked by informative historic signage explaining sites, customs, traditions, ceremonies and practices of the Native Hawaiian population, where much of this land was considered sacred.
Along the Ke Ala Hele Makalae multi-use walking and bike path, more interpretive signage provides insights into the history and coastal features along this magnificent 4.1- mile stretch of shoreline.
Seven heiau, (temples or shrines), were built on sacred ground, forming an arc, from the shores of the Wailua River, heading up to Mt. Wai'ale'ale, and ending on Kauai's west side. Several heiau and preservation sites dot the Wailua River and are marked by the Wailua Heritage Trail. Some of the stone structures still exist, have interpretive signage and are open to the public. These heiau are still sacred sites so please treat the area with respect when visiting, do not leave anything behind and do not move any rocks.
On the southern shore of the Wailua River once stood Hikina a ka la meaning Rising of the sun, because the stone structure used to light up when the bright rays of the morning sun rose out of the Eastern sea. The largest heiau that remains today is also along the Wailua River, it was called Malae, and was used for ceremonies. The oldest heiau on Kauai is nearby in the mountains of Wailua, said to have been built by the menehune, a race of little people in Hawaiian legends.
Browse Some of RCCA's Members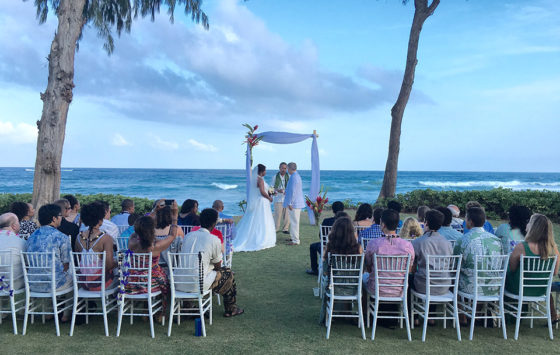 Hukilau Lanai is the perfect place for your wedding ceremony & reception. The ceremony site is along the coastline and offers mountain and ocean views. The banquet room features a layout with a wood dance floor, neutral walls, and wood details. The banquet room looks out to the lush natural surroundings of Hawaii. The open-air reception space allows the fresh air.
520 Aleka Loop Kapaa HI 96746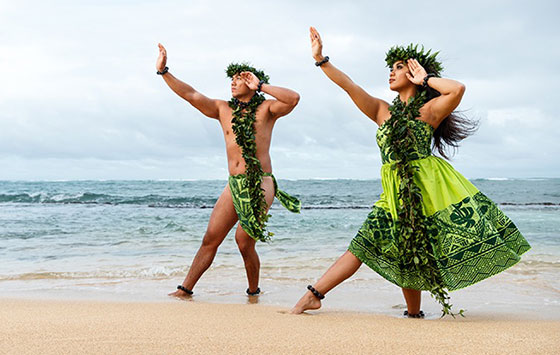 Immerse yourself in Hawaiian and Polynesian culture at this memorable Kauai luau, held at a beautiful oceanfront location at the Courtyard Kauai at Coconut Beach in Kapa'a. Fronting the ancient royal surfing grounds, Luau Maka'iwa is more than just a traditional Hawaiian luau – it is a fascinating musical and culinary journey of the Hawaiian Islands and greater Polynesia.
650 Aleka Loop, Kapaa, HI 96746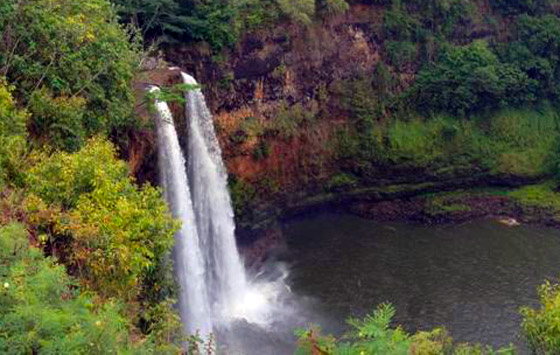 Real Estate Sales and Property Management — Let us help you find your piece of paradise on Kauai! Located in the Kinipopo Shopping Village in Kapaa.
4-356 Kuhio Hwy., Kapaa, HI 96746