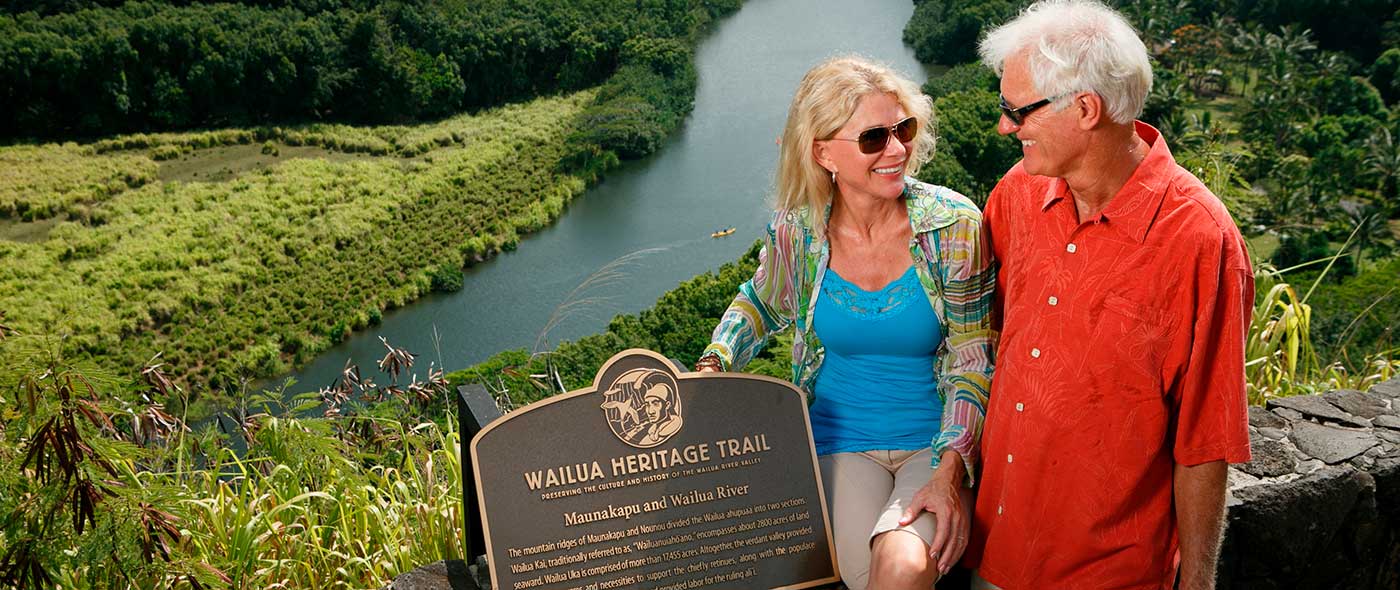 Wailua Heritage Trail ©Gelston Dwight
Explore the History of the Royal Coconut Coast
The Royal Coconut Coast boasts numerous historical and cultural areas, many of them marked with interpretive signage and walking trail access. At Lydgate Park, there is a 2.9 mile round-trip walking path between the Wailua River mouth and Kamalani Kai to the west. It is marked by informative historic signage explaining sites, customs, traditions, ceremonies and practices of the Native Hawaiian population, where much of this land was considered sacred.
Along the Ke Ala Hele Makalae multi-use walking and bike path, more interpretive signage provides insights into the history and coastal features along this magnificent 4.1- mile stretch of shoreline.
Seven heiau, (temples or shrines), were built on sacred ground, forming an arc, from the shores of the Wailua River, heading up to Mt. Wai'ale'ale, and ending on Kauai's west side. Several heiau and preservation sites dot the Wailua River and are marked by the Wailua Heritage Trail. Some of the stone structures still exist, have interpretive signage and are open to the public. These heiau are still sacred sites so please treat the area with respect when visiting, do not leave anything behind and do not move any rocks.
On the southern shore of the Wailua River once stood Hikina a ka la meaning Rising of the sun, because the stone structure used to light up when the bright rays of the morning sun rose out of the Eastern sea. The largest heiau that remains today is also along the Wailua River, it was called Malae, and was used for ceremonies. The oldest heiau on Kauai is nearby in the mountains of Wailua, said to have been built by the menehune, a race of little people in Hawaiian legends.
Browse Some of RCCA's Members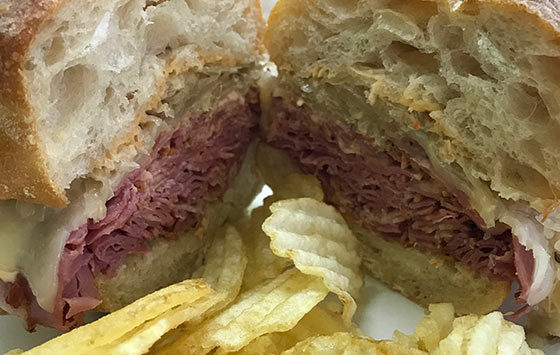 Family owned from scratch bakery and cafe. Serving breakfast and lunch 6 am to 2 pm Monday through Saturday.
4-356 Kuhio Hwy STE 121 Kapaa, Hi 96746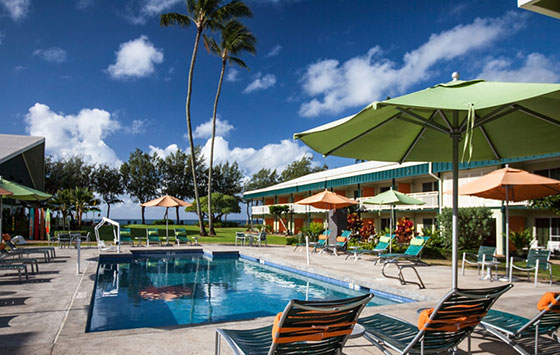 Kaua'i Shores Hotel is the winner of 6 readers choice awards - Best of Hawaii 2017 edition. Centrally located and walking distance to a variety of shops, activities, restaurants and home of LavaLava Beach Club the only "toes in the sand" Restaurant on Kaua'i. Off of the main highway and tucked away on the ocean side of the Coconut Coast you will find this newly renovated beach front hotel. Kaua'i Shores Hotel includes 176 rooms & 24 Jr. Suites w/Kitchenettes all with split system Air Conditioning Units along with two newly renovated outdoor swimming pools and Hot Tub. E'Komo Mai (Welcome)
420 Papaloa Rd., Kapaa, Kauai, HI 96746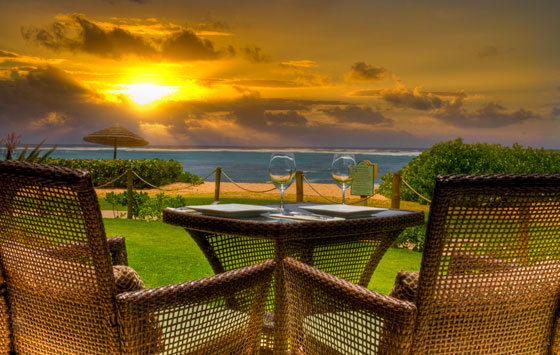 Oasis is a beautiful oceanfront restaurant in Kapaa, that showcases the best of what Kauai has to offer in cuisine, service and ambiance. We strongly believe that residents and guests of Hawaii want to experience the true taste of Hawaii. Relax and enjoy yourself as the attentive staff caters to your needs while you delight in the tantalizing food, delightful beverages, and the stunning view! We always source the best fresh local fish and grass fed local meats.
4-820 Kuhio Hwy Kapaa, HI 96746