27th Annual Festival of Lights — December 1 until January 1
December 1st though January 1st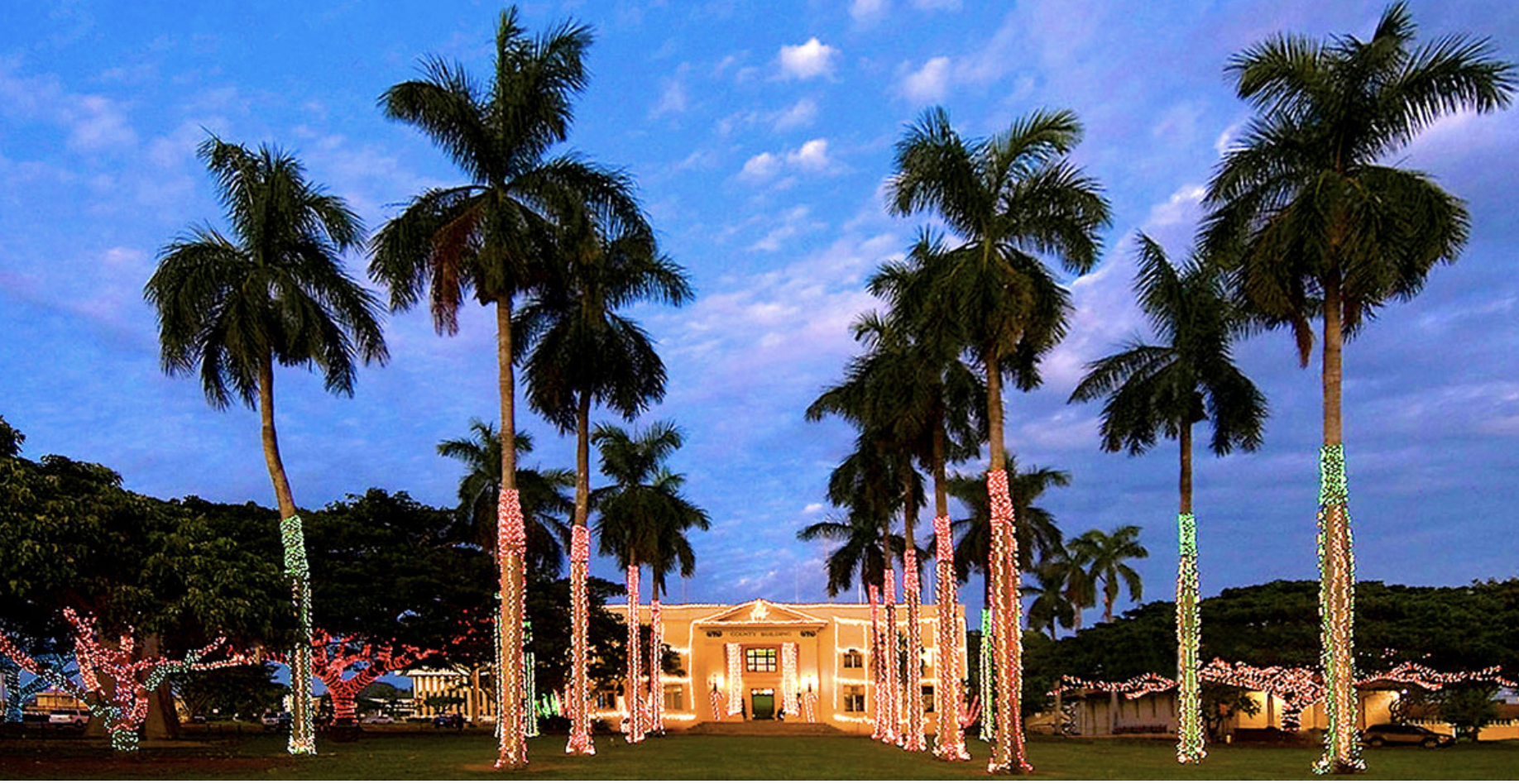 This extraordinary lights display, an award winner for years, The Festival of Lights turn on Dec. 1st, the same night as the Rotary Club of Kauai Lights on Rice holiday parade, which was voted Best of Kauai in 2022 and 2023. The traditional time for the Festival of Lights is 6 p.m. with the parade starting from Ho'olako Street and Rice at 6:15 p.m. to reach the historic County Building by 6:30 p.m.
The Festival of Lights, known for its use of recycled materials to create all the tree decorations, are illuminated every night through New Year's Day.
Santa and Mrs. Claus will be at the Festival of Lights on Friday nights, including Dec. 1, 8, 15, and 22, with free photos being taken by the festival's Photo Elf.
Elizabeth Freeman, founder of Kauai's Festival of Lights, says, "families and individuals come from around the island — from Ha'ena to Waimea — to see the Lights. They can stroll under the dazzling LED lights in the Royal Palms and monkeypod trees and enjoy the glorious handmade ornaments crafted out of recycled materials on the five front porch trees and displays. Recycled plastic water bottles, recycled aluminum cans, used CDs and more all become transformed when they go up on our beautiful trees and, our entire event is always free of charge!"
The Festival of Lights is sponsored by: The County of Kauai, the Hawaii Tourism Authority, HouseMart Ace and Crafts, KQNG Radio and Friends of the Festival of Lights.