Kauai Made presents Kauai Products Fair — February 24th
February 24th, 4 - 7:30 p.m.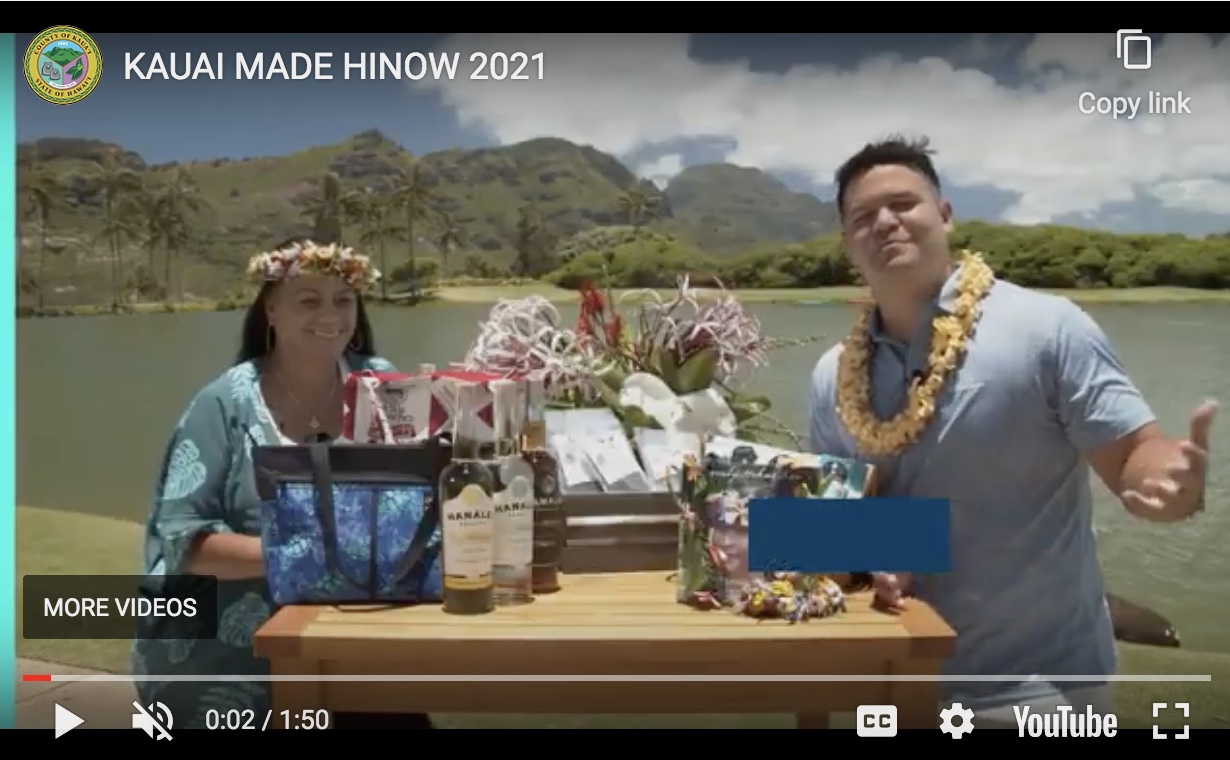 Kaua'i Made® is the official Kauai County Program to identify and promote products made on Kauai, by Kauai people and are authentic to Kauai. Enjoy live entertainment while checking out a delightful variety of products, including gifts, clothing, art, jewelry, beauty creations and packaged foods.  Kauai Products Fair will  be held at the Sheraton Kauai Coconut Beach Resort on February 4th from 4 to 7:30 p.m. This event is open to the public and will have live entertainment and crafts. Please come and support local businesses.