Wine Dinner at Hukilau Lanai – January 15th
January 15th at 6 p.m.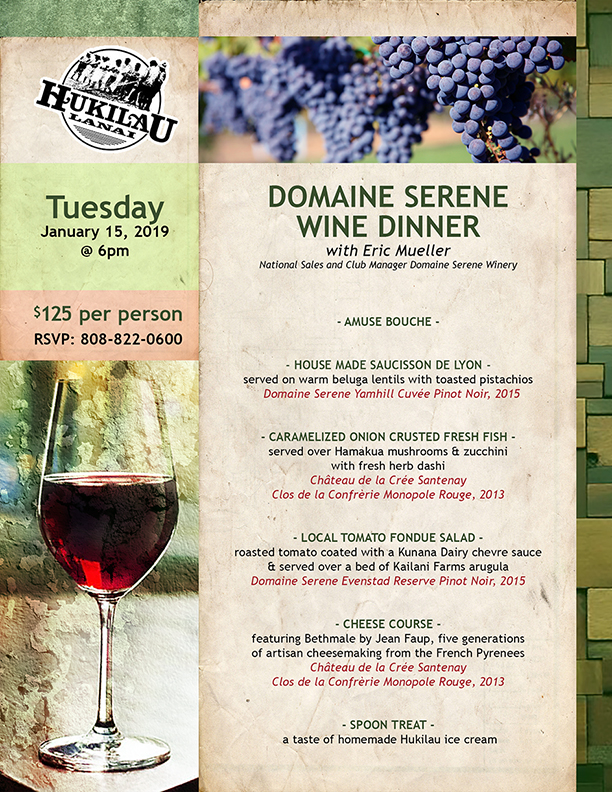 Kauai's popular Hukilau Lanai has created a wine and dinner event on Monday, January 15th, starting at 6 p.m. Featuring award-winning wines from the Domain Serene Winery, the event includes a sumptuous four-course dinner. The winery is situated  in the Dundee Hills wine-producing region of Oregon's Wilamette Valley and is known for it's Pinot Noir and Chardonnay. For more information or reservations, go to http://hukilaukauai.com, or call 808-822-0600. The Hukilau Lanai is located in the Kauai Coast Resort at the Beachboy.