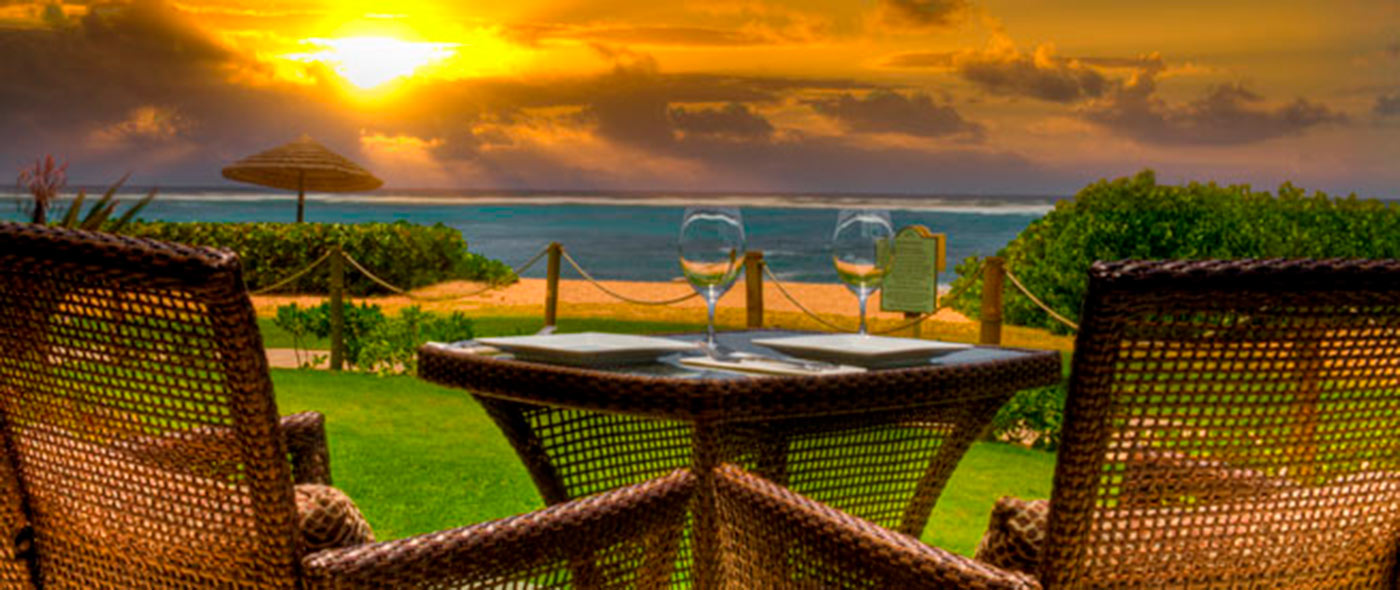 Coconut Coast Restaurant Options ©Oasis on the Beach
Kauai Restaurants & Food on the Coconut Coast
Kauai may be a small island, but there is nothing small about the culinary offerings available. Kauai is influenced from people and cultures all over the world, and that has translated onto the dinner plate. Many eateries feature a fusion of flavors from all over the world, with a tropical twist. With many small farms around the island, most Kauai dining establishments take advantage of the incredible variety of fresh, local produce available. Different kinds of fresh fish can be found at almost any establishment, prepared in many signature styles.
The Royal Coconut Coast offers a great variety of restaurants and eateries for every budget.
Find local favorites like plate lunches or burgers. For cheap eats try the many food trucks parked near the ocean. Or opt for fine dining and enjoy a romantic dinner with an ocean view. Several fine dining establishments are available, most offering fresh, local meats and fish. Vegetarians and vegans can find many delicious options in the area. Numerous cultures are represented in food; you can find fantastic restaurants specializing in European, Italian, Indian, Mexican, Japanese, Thai, or Chinese, to name a few. The restaurants on Kauai are noted for serving beautifully, hand-crafted plates with aloha.
Discover Island Cuisine on The Royal Coconut Coast...
Browse Some of RCCA's Members