Kauai "Staycation" Specials on the Royal Coconut Coast
Published on: June 19, 2020 – 11:18 am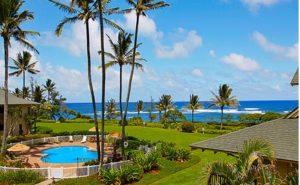 Kauai's East Side resort properties, retail stores and activities are offering special rates and deals for locals, aka kamaaina.  Restaurants are offering daily specials. Kauai residents can plan a few days of down-time for a "staycation" on the Royal Coconut Coast enjoying its beaches, hikes, Wailua River activities, biking, adventures, restaurants and charming shops. Kamaaina from neighbor islands currently have to quarantine if traveling to Kauai. Off-island kamaaina will need to show their Hawaii driver's licenses and will be subject to temperature screening and filling in state-required forms at the airport. All businesses on Kauai are operating within COVID-19 guidelines requiring social distancing. Masks are required indoors. Check out these great offers (subject to change):
ACCOMMODATIONS
Aston Islander on the Beach: Open. Kamaaina rates starting at 20% off. Two night minimum stay.
Fern Grotto Inn: Taking reservations after October 15.
Hotel Coral Reef: Open. Kamaaina rates starting at $99.
Hilton Garden Inn:  Open, rates starting at $146.
Kaha Lani: Open. Kamaainaa rates starting at $127.
Kaua'i Coast Resort at the Beachboy:  Opening October 15, Kamaaina rates starting at $119.
Kaua'i Kailani: Open. Kamaaina rates starting at $127.
Kaua'i Shores:  Opening on October 15th. Rates starting at $119.
Plantation Hale Suites:  Open. Rates starting at $121. Online bookings only, discount code is KAMA
Pono Kai Resort: Opening October 15, Currently accepting timeshare reservations for Kauai residents only. Rates provided via direct request.
Sheraton Kaua'i Coconut Beach Resort: Open. Rates starting at $154.
The ISO: Open. Kamaaina rates starting at $118.
Waipouli Outrigger: Opening October 15.
RESTAURANTS (Check restaurant websites for daily specials)
Hukilau Lanai,  Open Wednesday through Sunday 5:30 to 8:30 p.m. Live music on Wednesdays, Focaccia Fridays — order online, pick up Fridays at 5 p.m.
Coconuts Fish Cafe Kapaa,  Open daily 11 a.m. to 8 p.m.
Papayas Natural Foods, Open Mon-Sat 8am to 8pm, Sunday 10 a.m. to 5 p.m.
Taps N Hops Eatery, Open daily (except Wednesday, 12 to 8 p.m.
The Bull Shed: Open 4:30 to 9:30 p.m. Daily. Reservations strongly recommended. Live music.
Shivalik Indian Cuisine, Open daily 11:30 a.m. to 2 p.m. and 5 p.m. to 9 p.m.
Ha'ole Girl Island Sweets, Open Tuesday through Sunday, 6:30 to 11 a.m. Next to Pono Market
ACTIVITIES
A Heavenly Massage: Open by appointment, Discounted Kamaaina rates on deep tissue and Swedish massage as well as Red Light Therapy.
Blue Dolphin Charters:  Kamaaina rate is 25% off the morning Na Pali Raft and Snorkel cruise. Taking reservations starting October 20th.
Dolphin Touch Wellness Center: Open. Kama'aina rates available on reiki, massage and offering a free upgrade to Amethyst Biomat sessions with each booking. Click on Kamaaina.
Hele On Kauai Bike Rentals: Offering a kamaaina rate of $10 for a two hour bike rental. Explore great bike equipment and accessories while you're there.
Kauai Yoga On The Beach: Offering a kamaaina special for Sunday yoga classes on the Beach ⛱.  Only $10 for a class, normally $20. Registration is required by emailing  kauaiyogaonthebeach@gmail.com or text 808 635 6050.
Kauai Backcountry Adventures Mountain Tubing: Open Sundays. Float through Kauai's interior mountains on an amazing water canal.  $99 for Kamaaina through September 30th
Kayak Kauai: Open. 15% off of paddling/hiking tours and rentals. Join us on the Wailua River Sacred Falls Hike, Hanalei Snorkel or Na Pali Coast sea kayak paddles. Use code when booking direct for discount: kamaaina15
Lydgate Farms Tour:  Offered by appointment with kama'aina rates offered at 50% off. Special needs arrangements are available. Kids are free. Gift shop open 9-12 Monday through Friday.
Wailua Golf Course: Kamaaina rate – $15, cart $11/9 holes, $20 18 holes, non-resident $48 – $60. Reservations required, 2 days in advance or day of. Reservations limited to six people. Check in 30 minutes prior to tee time. Cart rentals subject to COVID guidelines
Weddings at Smiths Tropical Paradise – Getting married? Local couples can plan their weddings in Smith's spectacular tropical gardens or up at the beautiful Fern Grotto. Group size and COVID guidelines for gatherings are in effect.
Kauai Athletic Club Kapaa, Monday through Friday 5 a.m. until 10 p.m. and Saturday/Sunday, 7 a.m. until 7 p.m. Members only at this time.
Planning to open after quarantines are lifted are Smith's Tropical Paradise Luau and Boat Tours which is working with the State and County on opening its luau after November 1st for Monday, Wednesday and Friday and also working with the County on resuming boat tours. In addition, Holo Holo Charters is taking reservations after December 1st.
RETAIL STORES & SERVICES

Goldsmith's Kauai:  Offering custom made jewelry. Kamaaina rates starting at 10% off. Open by appointment Monday through Friday, 10 a.m. to 5 p.m. Online orders available.
Orchid Alley: 10% off all orchids and Orchid Gift Baskets. (Discount does not apply to mainland or interisland shipping or deliveries). Monday through Friday 10:30 a. to 4 p.m. Saturdays by appointment.  Online orders available.
Vicky's Fabrics: Free Small Project Kit with purchase (while supplies last) and free shipping in the State of Hawaii on all orders. Open Monday through Saturday 9 a.m. to 3 p.m. Online orders available.
Jim Saylor Jewelers: Custom-made fine jewelry and estate jewelry. Workshop on site. Hours vary. Online orders available.
JC's Flowers: Open. Special orders include Lei, Haku and Bouquets. Current store hours are 7 a.m. to 1 p.m. Monday through Friday. Online orders available.
Kiko Kauai: Open, Handmade specialty items of unusual and quality design. Open 10 a.m. to 5 p.m. Online orders available.
Work It Out Kauai, Open Monday through Saturday, 10 a.m. to 6 p.m. and on Sundays 11 a.m. to 3 p.m. Check out their latest apparel, accessories and Pre-Sale section. Online orders available.
Laundromat Express Kauai:  Open. State of the art washers and dryers. TV and wi-fi on site. Open 6 a.m. to 6 p.m. Monday through Saturday, and until 4 p.m. on Sundays. Located at 4-733 Kuhio Hwy, Kapaa.
Landmark Realty: Open. Exploring new property ownership options? Check in with Landmark Realty, Kapaa.