Best Solo Travel Ideas On The Royal Coconut Coast
Published on: March 8, 2023 – 6:30 am
Traveling to Kauai on your own? Kauai's Royal Coconut Coast (AKA the East Side) has a number of great adventures and experiences giving you a chance to connect with others, while surrounded by extraordinary scenery and charming locations. Explore, learn, play, make a friend. Here are some top picks on the Royal Coconut Coast: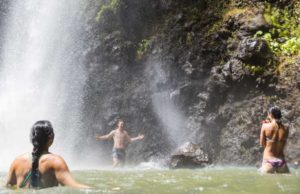 Kayak and hiking adventure up the Wailua River to Uluwehi Falls: A three hour excursion provided by Kayak Kauai. Paddle with a small group up the magnificent Wailua River (no white water), taking a turn at the north fork. Just a little way further paddlers park their kayaks where a hiking trail follows the stream then turns up a tributary. The reward is arriving at the base of Uluwehi Falls, complete with a lovely pool for wading. Kayak Kauai also rents stand-up-paddle boards.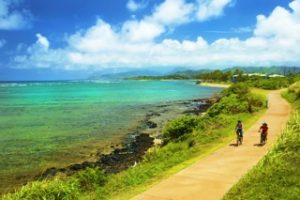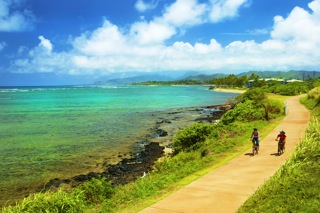 Rent a bike with Hele On Kauai and explore the Ke Ala Hele Makalae recreational trail: Recently named among the top five recreational trails in the U.S., this is an 8-mile coastal round trip route passing by beautiful beaches and coves. Its is also a great place to run or walk. Beach cruisers and standard bikes are available.  Restrooms and covered pavilions are found along the way. Hele On Kauai offers bike delivery in the Kapaa/Wailua area.
Enjoy the waves surfing or boogie boarding.  Surfing is all about having fun riding waves. Before getting started take a lesson. You should be able to swim and feel comfortable in the water. If you have this down, with the right location, good equipment, an understanding of the rules of the water and inherent dangers involved in surfing, you'll be up and riding waves in no time! Rent a surfboard and take a lesson with Tamba Surf Company or rent surfboards, boogie boards or stand-up-paddle boards at Scotty's Surf Co. The most popular beach for surfers is Kealia Beach where wave riders can try the smaller waves near shore and more experience riders can head out further to the surf break. Make sure to check the ocean conditions with the lifeguard.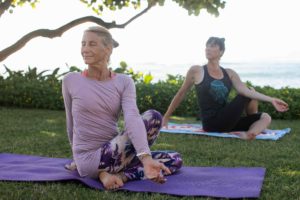 Take a morning yoga class with Kauai Yoga On the Beach. Start your day at 8:30 in a morning class, on a beachfront lawn and next to Kauai Shores Hotel. Enjoy beautiful morning light and serenity as you move your way through poses and stretches. Sunday sunset classes are offered at 4:30 p.m.. Yoga mats are available to borrow. Yoga classes also available at Dolphin Touch Wellness Center and The Playground 808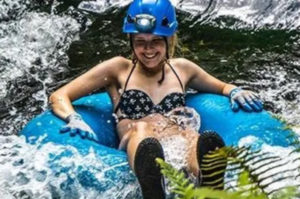 Try a tubing or zipline adventure: Join a group on a tubing trip down a water canal that cuts through a mountain tunnel. Operated by Kauai Back Country Adventures, this excursion is safe, fun and a wondrous exploration of Kauai's interior mountains. This same company also offers a zipline tours, soaring over a pristine rain forest above the Royal Coconut Coast.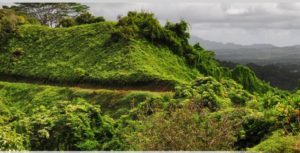 Explore hiking trails at the Keahua Arboretum, a fascinating exploration of beautiful rainbow eucalyptus groves; also where the Kuilau trail starts. Picnic tables, a stream and easy routes are found around the arboretum.  Or, try  Nounou Trail, also known as Sleeping Giant. The view from the top that sweeps from Kauai's north side clear to Lihue is simply amazing. If you are hiking alone on the Kuilau or Nounou trail  make sure you let someone know your estimated return time. Carry water, wear sunscreen. sports shoes and a hat. A long sleeved shirt is a good idea too. Take snacks.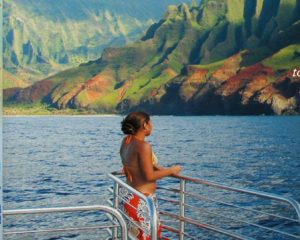 Sail to the Napali Coast or Niihau on board Blue Dolphin Charters or Holo Holo Charters, both roomy catamaran vessels with good food, great narration about Kauai's west and north shores and  snorkeling fun along the route. This is a delightful way to share an extraordinary Kauai experience with other passengers and the crew.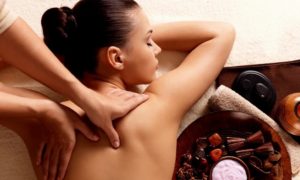 Have a massage to start your day or after an adventure with A Heavenly Massage or Dolphin Touch Wellness Center, both offering well-studied massage techniques centering on your health and well-being. A Heavenly Massage also offers mobile massage. Dolphin Touch Wellness Center also offers Reiki, accupuncture, classes and retreats.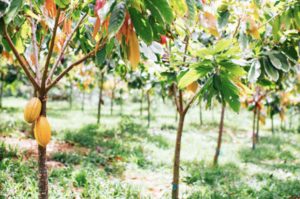 Tour Lydgate Farms, Kauai's premier chocolate farm that provides a fascinating look at growing and harvesting cacao through its educational tours. Small groups wander through the orchards with a tour guide who explains the many facets of growing cacao and then using it to create exceptional chocolate.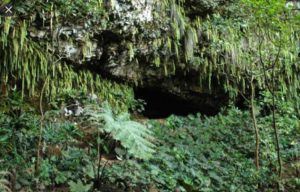 Take a Fern Grotto river cruise with Smith's Boat Tours, up the magnificent Wailua River. Dock at the access trail and walk up to the famed Fern Grotto, and led by knowledgeable crew. Enjoy the wonders of this extraordinary sight and hear stories, lore. Enjoy singing and performance. Along the way up-river and at the Fern Grotto.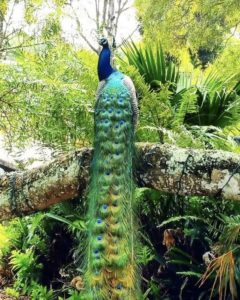 Enjoy a self-guided tour among acres of lush tropical foliage and grounds on at Smith's 30-acre Gardens and Park, an oasis in the heart of Wailua. Wander over a mile of meandering pathways exploring the quiet, serene atmosphere of this paradise where peacocks and many other birds thrive. View over twenty types of fruit including breadfruit, star fruit, jackfruit, macadamia nuts and soursop. Or, wander bamboo and fruit forests. Set amidst this natural backdrop are replicas of Polynesian and Filipino huts.
Want to stay fit? Check out the classes at the Kauai Athletic Club Kapaa, Barre Soul Kauai, or The Playground 808. All offer daily classes at their locations, with Barre Soule also conducting a Saturday morning class at Lydgate Beach Park.