Classes and Retreats on the Royal Coconut Coast
Published on: February 22, 2022 – 9:30 am
Want to learn something new during your stay on the Royal Coconut Coast?  Art, sewing, health and wellness, physical fitness classes, retreats, yoga, and barre fitness offer first hand knowledge from well-trained specialists, adding important local and cultural perspectives to the learning mix.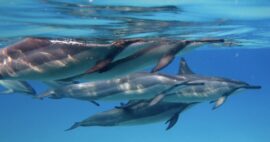 Dolphin Touch Wellness Center Classes and Retreats: Coming up this month are retreats about Transformation, Reiki III plus a Breakfast Club.  Owner, Jeanne Russell is a Reiki master and teacher, creator of Dolphin Energetics. Let her help you expand consciousness beyond the physical body. Also offered are personal retreats.  Check out the monthly calendar for special classes and demonstrations offered weekly. Photo by The Nature Conservancy.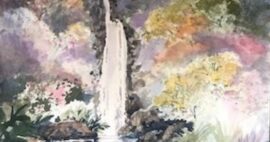 Hawaiian Artisans Classes and Events: Curating an ever-growing collection of Hawaiian-based artisans; this cultural gift gallery features beautiful and unusual Hawaiian art. Classes by known Hawaii artists offered regularly providing an insight to the essences of their approach and techniques. Located in the Coconut Plantation Marketplace, consider taking a class while on Kauai or attending one of Hawaiian Artisans Events. Check out dates andhttps://kauaiathleticclub.com/classes/ times on Hawaiian Artisans calendar.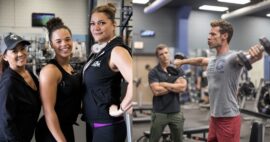 Kauai Athletic Club Fitness Classes in Kapaa: Check out a great variety of classes offered daily at the Kauai Athletic Club, covering cardio exercise, strength training, core exercises, balance, and stretching. See  the daily class menu, like Piro Live, Body Pump,  Yoga, Hip-hop, Zumba, or Hula Aerobics, to name a few. The athletic club's team is certified to teach all of the fundamentals of fitness, provide result-driven programs as well as make the right nutritional choices. Visitor passes run $20 per day, $60 for a week, $80 for two weeks and $100 for a month.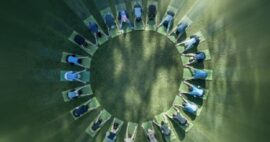 Kauai Yoga On The Beach Classes: Daily morning yoga sessions happen at 8:30 a.m. on the ocean side of Kauai Shores Hotel, located just before the Coconut Plantation Marketplace. Join Anya the owner of Kauai Yoga On The Beach. She is a classically trained ballet dancer, originally from Russia, who enjoys sharing the balance that yoga brings to the mind and body to heal, uplift, renew, and revitalize. Kaua'i Yoga on the Beach invites all ages and abilities from beginners to the seasoned yogi to enjoy this unique and one of a kind, yoga experience. Sign up here.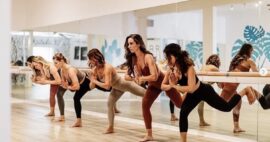 Studio Barre Soul Classes: What is Barre? It's is an invigorating 1-hour workout that brings tone and shape to your body. Barre based work-outs have been in existence for decades (particularly among celebrities). Studio Barre Soul is the first on Kauai to offer this opportunity, and provides a consistent class schedule. Located just beyond Coco Palms on the left of Kuhio Hwy. Check out dates and times on Barre Soul's calendar.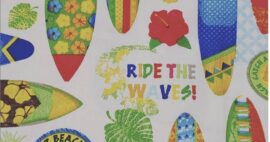 Vicky's Fabrics Sewing and Craft Classes: Known for its amazing selection of Hawaiian print fabrics, learn to make Hawaiian-style clothing and crafts at Vickys, in the heart of Old Kapaa Town. Upcoming classes include beginning quilting, beginning sewing, chicken scratch embroidery, making blocks and a 9-patch Valentine. Check out dates and times on Vicky's Fabrics calendar.