Holiday Craft Fairs & Festivals
Published on: November 29, 2019 – 5:33 am
Looking for that perfect gift with tropical flair? Here are upcoming holiday craft fairs (with more to come). Stay tuned!

November 30th — Holiday craft fair: 9 a.m. to 2 p.m.  at All Saint's Episcopal Church and Preschool in Kapaa. This is the first of the season's holiday craft fairs with craft booths, food booths and a silent auction.

December 7th —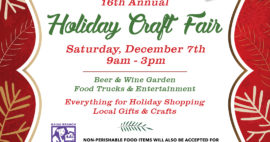 National Tropical Botanical Gardens Holiday Craft Fair, at the garden's south shore visitor center from  9 a.m. to 3 p.m. Enjoy a day of holiday shopping and entertainment featuring Kauai-made products, jewelry, clothing and more. This craft fair will have a variety of food trucks and live entertainment. Plus, take time to enjoy the gardens with tours happening throughout the day.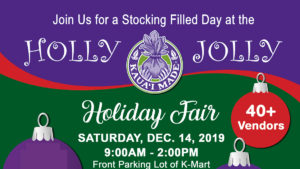 December 14 — Kauai Made Holly Jolly Holiday Fair in front of the former K-Mart store next to Kukui Grove Center, 9 a.m. to 2 p.m. Kauai Made is the official organization for Kauai made products and sponsored by Kauai County. This event includes apparel, accessories, art, food, gifts, floral products, jewelry, health and beauty and floral;  food booths and trucks;  Santa from 9 to 10:30 a.m. and 1 to 2 p.m.; and entertainment by several groups, and free Kauai Made tags and bags to early birds.