Know Before You Go — Quarantine Restriction Lifted After October 15
Published on: September 21, 2020 – 6:34 am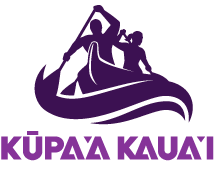 Starting October 15th, Hawaii will allow visitor arrivals without having to quarantine, with proof of being COVID free. Travelers who complete an FDA-approved nasal swab COVID-19 test within 72 hours of their flight arrival in Hawaii — and are able to produce evidence of negative test results — will be eligible to forego the state's 14-day quarantine instructions. See the url for pre-test information at the bottom of this post.
In addition to the test results, travelers to Hawaii must undergo a health screening process and temperature checks upon arrival. Before boarding their flights, they must fill out travel and health forms, which will provide a QR code to speed up the arrivals process.
Currently, all visitors traveling to Kauai, including kamaaina must be quarantined to their hotel room, rental unit or time share for 14 days or, if less, for their time-duration on the island. Quarantine means staying in the lodging unit. Food must be delivered. Rental cars are not available until after the quarantine. Violation of the quarantine can result in a fine up to $5,000, and an arrest by the Kauai Police Department. In general, Kauai's beaches and parks are open, with the exception of Polihale. For more travel alert information, go to gohawaii.com
Masks are required in all buildings; as is 6 feet of physical distance. Masks may be required for some outdoor activities, especially for groups.
For updates from Kauai's Mayor, Derek Kawakami, go here: http://www.kauai.gov/COVID-19. Our Mayor has set up rules and guidelines for visitors and local residents on Kauai, which mirror statewide mandates from Hawaii's Governor Ige.
Kauai's medical resources and large population of Kupuna (older generation) continue to be guarded against proliferation of COVID-19 — a devastating scenario on an island where medical facilities are limited.
Pretest information: https://governor.hawaii.gov/newsroom/latest-news/governors-office-news-release-gov-ige-announces-new-leadership-team-and-realignment-of-covid-19-efforts/