Know Before You Go — Travel Restrictions and Transportation
Published on: June 18, 2021 – 6:34 am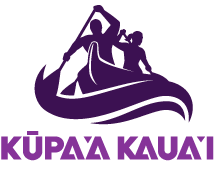 Starting June 15th, all trans-pacific travelers will need only one proof of a negative COVID test, shown at their first arrival airport. The test must be taken within 72 hours of the last leg of departure to Hawaii. Pre-travel COVID tests must be from an approved State of Hawaii Safe Travels partner.
All restrictions for travel between Hawaii's islands (inter-county) are lifted. Also, those who have been vaccinated in Hawaii may also travel trans-pacific without restrictions. PDFs of vaccination cards would need to be uploaded to Hawaii's Safe Travels website. This would be 14 days after the last dose of Moderna or Pfeizer, or 14 days after the single Johnson and Johnson shot. The governor and state health officials are also working on a future plan to place no restrictions on fully vaccinated trans-Pacific travelers.
Visitors may  take advantage of Kauai's new Kokua card, offering discounts among 60 Kauai businesses, if taking a second COVID test after arrival. These cards will be handed out at a number of lodging properties with information on where to test.
Please note: Rental cars are in short supply throughout Hawaii through August and currently they are very high-priced. Consider booking a rental car before booking your air fare. Otherwise, we recommend Robert's Airport Shuttle from the airport to Wailua and Kapaa with departures at 11:30, 1:10, 3:00, 4:40, 6:20, 8:10 and 9:50 p.m. Cost is $20 per person (shared ride), Book several days in advance. Call 808-245-9558 From there you can contact Uber, Lyft or our taxi companies for transportation to your activities, shopping and dining or use the Kauai bus. Also Polynesian Adventures is offering pick up and drop off service to many great locations between Kapaa, Lihue and Koloa/Poipu. Call 877-930-1740.
Also, we encourage travelers to download the COVID Exposure Alert app which is available in 24 states, including Hawaii. For iphone users it's found in your settings under Exposure Notifications. For Android phones, app downloads are available for each state. This Washington Post article provides links to each state's download site. When arriving in Hawaii, you'll be provided a link to switch to our State.
Keep Kauai Open — Wear a Mask. Visitors and residents must conform to  mask guidelines (on all islands) wearing masks covering nose and mouth in any enclosed building including restaurants, shops, services, and public areas in hotels, inns and condominium resorts. Going without a mask while outdoors is okay, but please remember social distancing. Not wearing a mask is considered disrespectful of our local residents and other visitors. Kauai's medical resources and large population of Kupuna (older generation) continue to be guarded against proliferation of COVID-19 — a devastating scenario on an island where medical facilities are limited with limited resources and hospital beds.
Flight Delays? If travelers encounter a flight delay through no fault of the passenger and as a result they are outside the 72 hour window, their test will still be accepted. The traveler should tell the passenger verification screener the situation and show them their boarding pass with the original departure time that was inside the 72 hours window. If there are any additional questions, the screeners are able to check with the airline agent at the gate to confirm the delay status.  Travelers who inquire — have your original boarding pass handy, electronic versions, too.