Know Before You Go — Travel Restrictions & Island Transportation
Published on: January 14, 2022 – 5:00 am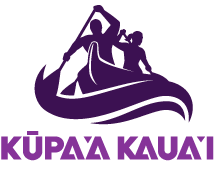 ---
Current requirements to travel to Kauai (and all of Hawaii):
• Fully vaccinated travelers (Pfeizer, Moderna or J&J) from the U.S. and its territories may travel without a negative COVID test.
• PDF proof of the vaccination must uploaded to Hawaii's Safe Travels Program and travelers must carry their paper vaccination card with them to show at the arrival airport. Explore more detail and international requirements on the Safe Travels website.
• Non-vaccinated travelers must take a pre-travel COVID test within 72 hours of their last leg of departure from an approved testing partner.
• Upload a PDF proof of the negative COVID testing results to the Hawaii's Safe Travels program. Carry a paper copy as well,
• Travelers who fail to comply to the above will be returned to the mainland or they will be required to quarantine for 5 days in a hotel or condominium resort.
• Release from quarantine requires permission from Hawaii's Attorney General through covidexemptions@hawaii.gov.
Kauai County has also re-establshed full capacity at restaurants. However some eateries will be maintaining more limited capacity. Gathering rules are no more than 40 people inside and 100 people outside. Events over these capacity limits must have an event coordinator verifying full vaccination or a negative COVID-19 test result within 24 hours of the event from all attendees.
Check Kauai County's informative page with the latest updates and information on testing sites:  https://www.kauai.gov/COVID-19. If you have been exposed to someone with COVID-19 and you are experiencing symptoms, get a test. If you can't easily get tested, assume that you have COVID-19 even without getting a test. If this pertains to you, please follow Department of Health guidelines and isolate at your property for at least 5 days if your fever is gone and symptoms are improving, or up to 10 days if fever persists or symptoms worsen. Let your close contacts know. Free testing is available M-F at the Kauai War Memorial Convention Hall.

Masks are required indoors statewide at least through January: Visitors must anticipate wearing masks covering nose and mouth in any enclosed building including restaurants, shops, services, and public areas in hotels, inns and condominium resorts. Going without a mask while outdoors is okay, but please remember certain activities will require masks. Social distancing is highly recommended while being outdoors without a mask. Not wearing a mask is considered disrespectful of our local residents and other visitors. Kauai's medical resources and large population of Kupuna (older generation) and children, continue to be guarded against proliferation of COVID-19 — a devastating scenario on an island where medical facilities and resources are very limited. Note: Hawaii's governor has recently mandated a fine of up to $250 for mask violations and up to $5,000 for falsifying a vaccine card or pre-test results.
International Travelers: Non-Direct from your country to Kauai (stops at least once in the US).  Safe Travels is required once in the US before traveling to Kauai: Vaccinated: Create an account on the Safe Travels Program, create profile, add trip (US to Hawaii). Upload proof of vaccination and answer health questions to create QR code for screened/exempt status. No Additional tests are needed. Non-Vaccinated: Create an account on Safe Travels, create profile, add trips (US to Hawaii). Test must be done within 72 hours of the departure from your country – if you do not have an international TTTP then you will need to test in the US and have results uploaded before boarding the plane from the U.S mainland to Kauai.
If you're departing from a country with a Trusted Testing Partner, you may use that result, but must follow the Safe Travels guideline of 72 hours prior to departure from your final leg to Hawai'i and upload the negative result to your Safe Travels account prior to departure.
Several U.S. west coast airports have Trusted Testing Partner options at the airport (LAX, SFO, OAK, ANC, DFW). Additionally, XpresCheck is located in – Arizona-PHX, California-SFO, Colorado-DEN, Georgia-ATL, Massachusetts-BOS, New Jersey-EWR, New York-JFK, Texas-IAH, Utah-SLC, Virginia-DCA &IAD, Washington-SEA.
Rental cars are in short supply in Hawaii.  Consider booking a rental car before booking your air fare. Otherwise, check out our alternative shuttle and transportation options at Get Around Kauai, Kauai County's one-stop information source.
Flight Delays? If travelers encounter a flight delay through no fault of the passenger and as a result they are outside the 72 hour window, their test will still be accepted. The traveler should tell the passenger verification screener the situation and show them their boarding pass with the original departure time that was inside the 72 hours window. If there are any additional questions, the screeners are able to check with the airline agent at the gate to confirm the delay status. Travelers who inquire — have your original boarding pass handy, electronic versions, too.
Also, we encourage travelers to download the COVID Exposure Alert app which is available in 24 states, including Hawaii. For iphone users it's found in your settings under Exposure Notifications. For Android phones, app downloads are available for each state. This Washington Post article provides links to each state's download site. When arriving in Hawaii, you'll be provided a link to switch to our State.