Top Entertainment Choices on the Royal Coconut Coast
Published on: March 8, 2022 – 8:15 am
Top Live Entertainment on the Royal Coconut Coast
The Royal Coconut Coast is filled with exceptional diversity. Enjoy bands, musical groups, solo artists, karaoke, DJs, concerts, hula halaus (Hawaiian hula groups), fire shows, Polynesian entertainment and other types of performances. Among dozens of restaurants and our luau providers, find entertainment every night of the week. Here are some of the offerings by alphabetical order: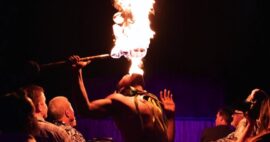 Ahi Uila Fire Show: Experience the unforgettable Ahi Uila (swirling) Fire Show, Tuesday's at the Hilton Kauai Garden Inn on Mamahune's event lawn. Each ticket includes a plated dinner plus cocktails available for purchase. Check-in starts at 5:30 pm, show follows at 7pm. Enjoy the excitement of Polynesian fire dancing with ono (delicious) food. Call 808-823-6000 for resdrvations or go to the event's reservations site: https://ahiuilafirehgikauai.eventbrite.com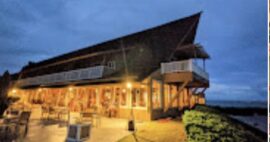 The Bullshed: Nightly live music from 7 to 9 p.m. Enjoy acoustic soloists or groups while dining or having a cocktail indoors or outdoors. Call 808-822-3791 or check out The Bullshed for reservations.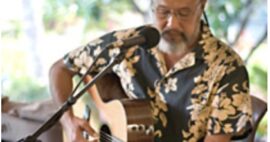 Hukilau Lanai: Live music Wednesday through Saturday nights from 5:30 to 8:30 in Wally's Lobby bar at the Hukilau Lanai. From serenades to slack key guitar, to vocalists and Hawaiian musical experts, delight in these relaxing and entertaining groups or soloists while enjoying pupu (hors d'oeuvres), drinks and the sparkle of exceptional musicians. 808-822-0600.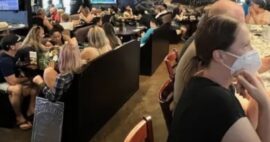 Johnny's Wingz N Tingz: Karaoke and live music entertain, plus a sports bar are found here in the evenings from Tuesday (karaoke) and Wednesday through Sunday from 8 to 11 p.m., 440 Aleka Place, Kapaa, (808) 320-3410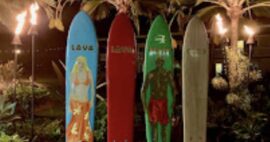 Lava Lava Beach Club: Monday through Sunday, live entertainment from 3-5 p.m. during happy hour, and 6-9 p.m during dinner hour. Hear acoustic soloists, bands, musician groups and enjoy the music from outdoor seating, inside seating, and at the bar at the Lava Lava Beach Club, located at Kauai Shores hotel. 808-241-5282.
Luau Ka Hikina: Enjoy an authentic luau experience, Luau Kahikina (to rise up) which takes place in Sheraton Kapaa's newly built, ocean-front and open-air event pavilion, called Halau Ho'okipa. From an impressive torch lighting ceremony to kick off the evening's festivities to the mesmerizing hula kahiko (ancient hula) dances, experience a memorable evening celebrating Hawaiian and Polynesian culture, complete with a locally-sourced traditional Hawaiian feast. 808-822-3455.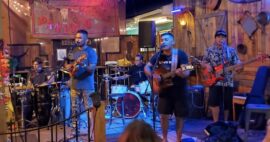 Paniolo Santa Maria Style BBQ: Live music on the outside open air lanai Tuesday thru Saturday 6:30-9:00.Open at 5:00pm, minimum food purchase or cover. Reservations are recommended at this popular hot-spot, with dancing, listening, dining, pupu (hors d'oeuvres) and drinks — all at the Paniolo Grill, call 808-431-1668.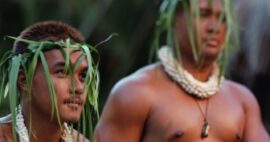 Smith's Tropical Paradise: Over 50 years ago, Grandpa started our family business in this sacred Wailua River Valley creating a tropical paradise to celebrate the Hawaiian spirit of aloha he loved and lived by. Today, 4 generations of our family continue to honor that tradition with the most famous of Hawaiian celebrations — the luau. We welcome you to share our island home and become part of our 'ohana (family). Enjoy delicious luau food and Hawaiian entertainment. Call 808-821-6895 for reservations, or go the reservations website.